Boys Soccer takes on the PepsiCo Showdown
Hang on for a minute...we're trying to find some more stories you might like.
Photo Courtesy of @BoysMVSoccer
The varsity boys soccer team traveled to Oakbrook to take part in the annual Pepsico Showdown tournament last Saturday. The tournament is an annual elimination style competition, and is the largest high school soccer tournament in the United States.
Coming off of two major games against Neuqua Valley and Naperville North, Coach Robinson and his athletes were ready for some non-conference games. Although the tournament doesn't impact their DuPage Valley Conference record, the players were still focused on a good performance. "We just hope that from this tournament we can build on some of the stuff we struggled against and start winning games," junior Tony Sanchez said.
The team's tournament run ended quickly. Their first game against Crystal Lake South was 1-1 at the end of regulation. The Mustangs lost that game, losing 4-2 in penalty kicks.
Regardless, they keep their positive mentality. "We had a great work rate and we really played like we wanted to win," Sanchez said.
That's been their approach to the season as a whole. Athletes and coaches alike treat every practice and game as both an opportunity to improve, and as an opportunity to play together. "We expect to have fun, but we also expect to do well," sophomore Joey Donovan said.
Besides soccer, the team also anticipates their charity work this season. They visited Hermes Elementary to build soccer goals, and aren't stopping there. Coach Robinson collected jackets to donate to Buddy's HELPERS, a partner charity of the Pepsico Showdown. That's a charity they worked with last year as well. "We went to chicago one day and we did good deeds. We all chipped in two dollars and bought food for [the homeless]," Sanchez said.
About the Writer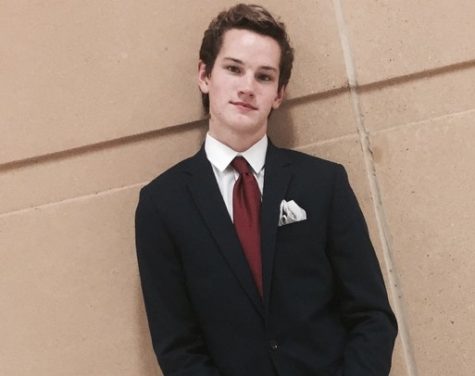 Tyler Burleyson, Sports Reporter
Tyler Burleyson is a senior and a new sports writer for MeteaMedia. His passions include classical music, jazz music, hip hop music, instrumental music, and talking about himself. If you want to talk about Tyler, find him on Twitter @burleysontyler. He's also a member of Metea's Wind Ensemble, an officer of Tri-M Music Honors Society,...