Profile: McKenna Stone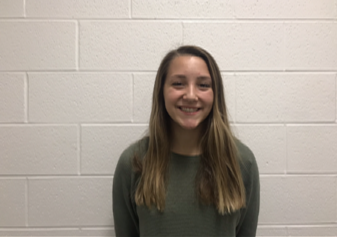 Hang on for a minute...we're trying to find some more stories you might like.
Photo by: Brittany Coates
Freshman McKenna Stone has been one of the biggest standout swimmers of the season and has consistently broken meet, school, and pool records in her first high school season. Although she is just a freshman, McKenna has already made a mark in Metea swim team history.
McKenna fell in love with swimming when she was just 4 years old when her parents placed her in swim lessons, and hasn't stopped since. Although she tried other sports, such as gymnastics, when she was younger, swimming was ultimately her favorite and her parents have been there every step of the way.
"My parents are definitely really supportive of my swimming, but if I start to lose interest for some reason, which I doubt will ever happen, they said they'll support me no matter what," Stone said.
In her first high school season, McKenna has shown her skills in the 50 and 100 meter freestyle and has definitely been a strong addition to the relay teams. Even though she has competed in club swim teams before this season, high school is a different ball game that brings its own excitements and challenges.
"I'm just really excited for the coaching that Schweer has and he's just going to push me to be a better swimmer. I also want to gain new friendships because all the girls on the team are so nice and so supportive," Stone said.
As for her future goals, McKenna definitely wants to continue to swim in high school, potentially swim in college, and maybe even make the 2020 Olympics trials.
About the Writer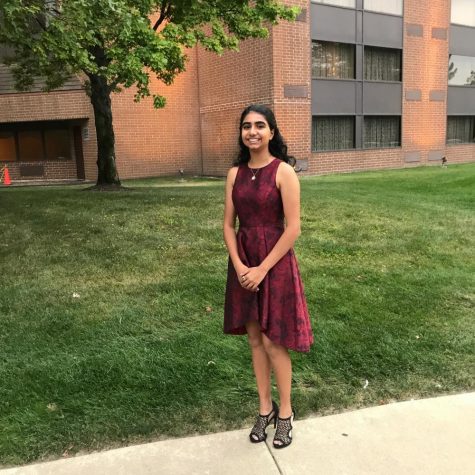 Myra Bajwa, Sports Reporter
Myra Bajwa is a sophomore and a sports writer for Metea Media. This is her first year on the staff. Myra is also the sophomore class representative for Student Government and runs track in the spring. In her free time, Myra loves to watch Netflix, especially Grey's Anatomy and The Office.