Boys' Soccer ends their season with a loss to Naperville North
Hang on for a minute...we're trying to find some more stories you might like.
The boys' soccer team fell short of the defending State champions Naperville North in last night's game, finishing with a final score of 0-2. The Mustangs were kept on the defensive most of the game by an aggressive Naperville North team.
Sophomore goalkeeper Gandhi Cruz was under fire for most of the match, blocking two contentious shots in the opening three minutes alone. The Huskies kept the ball on Metea's end of the field most of the first half. Despite this, the Mustangs held on through and kept it tied 0-0.
The Huskies scored in the first two minutes of the second half, followed by a goal from senior Ian Guppy. As the clock began to run out, the Mustangs fought more and more on offense, but ultimately fell to an unforgiving Naperville North defense.
While not happy with the loss, varsity coach Robinson was proud of his team. "The first goal was probably going to win it today, and when they got the first one it deflated us a bit. But, they battled their butts off, so I'm beyond proud of how the boys did today and this season," Robinson said.
This loss in the IHSA Sectionals semi-finals round of the boys' soccer playoffs ends the Mustang varsity season. The team finishes its season with a school record of 15 wins and a regional championship to add to the trophy case.
About the Writer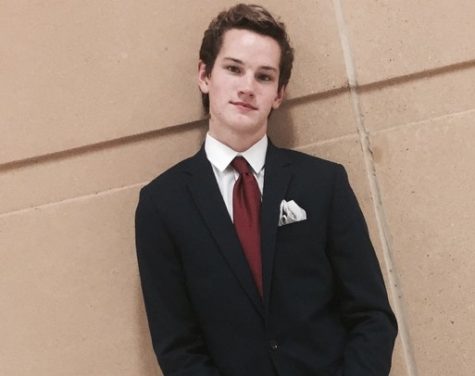 Tyler Burleyson, Sports Reporter
Tyler Burleyson is a senior and a new sports writer for MeteaMedia. His passions include classical music, jazz music, hip hop music, instrumental music, and talking about himself. If you want to talk about Tyler, find him on Twitter @burleysontyler. He's also a member of Metea's Wind Ensemble, an officer of Tri-M Music Honors Society, and a member of the Chicago Youth Symphony Orchestra.