NFL season preview: MVP, Super Bowl, and other predictions
Hang on for a minute...we're trying to find some more stories you might like.
213 days have passed since the last NFL season ended, I am 45 dollars deep into fantasy football leagues, and I'm ready to spend my Sunday's watching a type of football from 6:30 a.m. to 11:00 p.m. (shoutout to Premier League Mornings). I have a love/hate relationship with the National Football League these days. The team I was born into, the Dallas Cowboys, have left the era I grew up watching, the one with Tony Romo, Jason Witten, and Dez Bryant, for a new, and a more problematic era of Dak Prescott and Ezekiel Elliott. But enough about me, it's time to get into the gritty, drama-filled season. Protests and concussions aside, let's talk football.
Who falls, who rises
It's hard to repeat in the professional leagues, especially the NFL. No team has repeated since the Brady-Belichick Patriots in '04/'05, whereas the NHL and the NBA have had back-to-back champions within the past three years. Every year there is a playoff team that falls off the face of the earth, and a team that flips their season around.
Fall: Buffalo Bills
Take a look at the 2018 playoffs, yes, the one with the Buffalo Bills. The team went 9-7 last year which was good enough for the final wild-card spot in the AFC. They held a bottom five defense but got to the postseason off the back of a solid offense led by Tyrod Taylor and LeSean McCoy. Now, they start Nathan Peterman, who is known best for throwing five interceptions in one half. Which was also last year, when they made the playoffs. I see this team going 5-11 this year, rookie Josh Allen did not look promising in the preseason.
Rise: Chicago Bears
It would have been easy to pick a team like Green Bay or Houston. Both of those teams underperformed due to a pair of quarterback injuries. They should bounce back with their healthy QB1s. The Bears are the more interesting pick, Mitchell Trubisky enters his sophomore season with much more to prove. Jordan Howard is ready to make the leap to stardom, and they added one of the best defensive players in the league in Khalil Mack last weekend. They probably will not win their loaded division, but they shouldn't be at the bottom of the barrel like years prior.
Three key games
Patriots at Jaguars – Week 2
The rematch of last years AFC Championship game features one of the purest matchups in football. It's old school vs new school as Tom Brady takes on the Jaguars' young defense lead by loudmouth Jalen Ramsey. The Jaguars' defense is hungry to prove that they can be the best team in the AFC, the question for them is can Blake Bortles lead the team on the other side of the ball. The Patriots seem to be coming to the end of the Brady-Belichick era. There is a giant hourglass looming over their heads. In their final years, will they fizzle out or go out on top. Week two is the first major test for them.
Vikings at Eagles – Week 5
Another conference championship rematch that means something a little different. The Eagles won the super bowl without their MVP candidate quarterback Carson Wentz, who they lost to a torn ACL late in the season. He should be back for this game and it is a big test for the beginning of their title defense. For the Vikings, they have to win these big non-divisional games because when they have six games in a tough division, these tests are big.
Eagles at Rams – Week 15
A rematch of one of last years' most enticing matchup. Two top teams in the NFC play in a possible playoff preview late in the year. Both teams should have their divisions close to wrapped up by then so a win will be big in taking off the pressure for the rest of the regular season.
Who wins MVP?
When you talk about a most valuable player award there are a few major things to consider. The first is that they are probably a quarterback. Only three years this decade has the award gone to a non-quarterback, and no non-QB or running back has won the award since Lawrence Taylor in 1986.
The second factor that sways voters' minds is narrative. Aaron Rodgers has won two MVP awards himself, and he puts up MVP numbers every year. On top of that, he has the comeback narrative, one that people not in the NFC North like to see. On the other hand, Tom Brady is the best player in the league, he will put up the stats and win a lot of games. But people are tired of voting for him, how he won zero awards between 2010 and 2017 is evident of that.
The final big factor is winning. The MVP candidate rarely comes from a team that isn't at or near the top of the league. In the past six years, the worst record for an MVP was 10-6 when Adrian Peterson won the award on the 2012 Vikings team. An MVP is expected to carry their team to a high record.
So picking the best candidate for an outright MVP win means they are probably a quarterback, have a strong narrative with no voter fatigue, and exist on a good team that is contending. All of that considered, I think Aaron Rodgers will win the MVP award. I think him coming off an injury leading the Packers to 12 or 13 wins with his usual numbers will make him the runaway favorite.
Super Bowl Champs?
Since the turn of the millennium, it has been easy to be confident in your super bowl pick. That is, as long as you choose Tom Brady and Bill Belichick. But I have already made the boring pick with MVP. I want to talk about your 2019 Super Bowl champions, the Los Angeles Rams.
The Rams won the NFC West last year and found themselves getting handled by the Falcons in the first round of the playoffs. They retain a roster from last year that featured young phenoms Todd Gurley III and Aaron Donald. In the offseason they added CB Marcus Peters, CB Aqib Talib, and DT Ndamukong Suh, adding depth and a veteran presence to a defense that already finished top five in total yards last season.
Jared Goff has the potential to make the leap that fellow 2016 draftee Carson Wentz made, and he doesn't have to do the heavy lifting. Todd Gurley is going into his fourth year and is improving every season. Coach Sean McVay is talented, and the team is complete enough to make a run and win the Super Bowl.
About the Contributors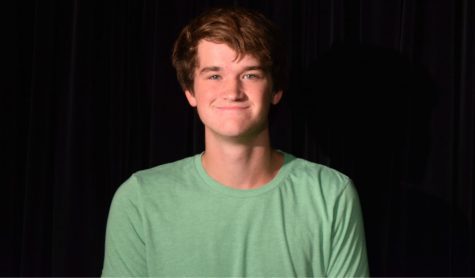 Nate Burleyson, Sports Editor
Nate Burleyson is the Sports Editor and the local blog boy of Meteamedia.org. He is commonly found writing, watching sports, or napping. You can follow him on twitter @NBurleyson for tweets about his awkward interactions, movie thoughts, and sports hot takes. He also helps run the Mane and is a member of the community crew at Naperville Community Television.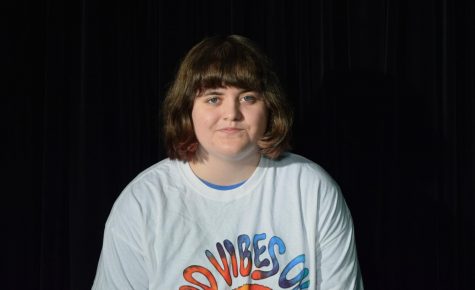 Kennedy Homan, Graphics Editor
Kennedy Homan is a person of many different problems. She likes ducks too much, she throws stuffed animals at people in school, and she has no social life due to drawing too much. Her haircut might as well be copyrighted due to it never changing, and her sense of fashion is wearing black capri every day of school no matter the weather. She strives to do graphic novels, but she isn't a creative writer, so her future is semi-planned out.