Ultimate Frisbee continues to succeed and expects positive results at State.
Hang on for a minute...we're trying to find some more stories you might like.
Since March, Metea Valley's Ultimate Frisbee teams have continued to sustain the dynamic success that the program has been accustomed to over the years. Although this season has had some strange effects due to weather and the postponement of a handful of games, the energy that the athletes consistently hold has made for exciting season so far.
Despite ultimate frisbee not being recognized as an official sport by the DuPage Valley Conference, it still plays an integral role within Metea's athletic community. With strong player turnouts every Spring, coach Jonathan Ogrodnik is pleased about the program's growing popularity
"[Our season's] been a little disappointing with rainouts, but overall, it's been good. We have three different teams and the player turnout has been huge," Ogrodnik said.
Currently, the teams participate in the Chicago High School Ultimate League. The league consists of familiar DVC rivals such as Neuqua and Waubonsie, as well as other schools including Plainfield North, Downers Grove South, and others. The athletes enjoy the competition amongst other schools, but also have a strong passion for the game itself and being able to bond with others.
"There's such a great community around the game and even when we play other teams, they're really nice. They're always willing to help us," junior Donesh Devathi said.
One interesting aspect about these teams is that a lot of new leadership roles have been filled for this season. Last season, much success was centered around athletes from the class of 2016. However, the teams are constantly working on the fundamentals of the game such as offense and defense, and this is something which is important in order for strong cohesion on the field.
"Being a leader is fun, because you get to teach the new kids how to throw and just play ultimate," senior Kyle Adams said.
This upcoming weekend, all three teams will participate in the state tournament at the Stuart Sports Complex in Montgomery, Illinois. With goals on the line, the athletes are obviously hoping for a great outcome, but are also pleased with the effort and progress that's been made all season long.
"We got seeded in a pretty tough pool, but I think our main goal is to go out there and just get as far as we can," senior Hudson Baer said.
About the Writer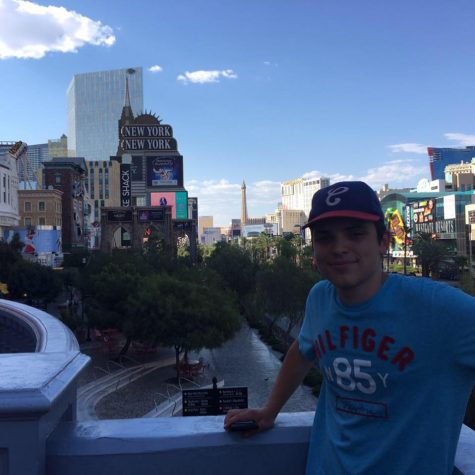 Connor Smith, Spotlight Editor
Connor Smith is a senior and the Stampede's spotlight editor. He is thrilled to return for his second year on staff, as he previously served as sports editor during the 2016-17 school year. Aside from the Stampede, Connor also is a member of Metea's Chamber Choir and Madrigals group, in addition to being a FreshConnect...