Cross Country kicks off year in hope of another successful season
Hang on for a minute...we're trying to find some more stories you might like.
Photo by Kellie Foy.
Both the girls' and boys' cross country teams have started their summer practices at Metea, and are training hard in order to hopefully repeat last year's success. The teams are working to improve and become even more competitive in the conference, while also building valuable friendships throughout the year.
"The people I run with motivate me to keep improving. The community and support in cross country is really what hooked me on the sport in the first place," said sophomore Jenna Boyle.
Last fall, girls' cross country placed third in the DuPage Valley Conference and witnessed many new personal records throughout the thrilling season. The team had one first-place finish made by junior Carly Cast. At the IHSA State tournament, the girls placed eighth overall, making history for the young program.
The boys' team also competed in the DVC, where they placed eighth and advanced to the IHSA State tournament. Senior Ralph Papa represented Metea Valley and competed at State last season. This year, many underclassmen and upperclassmen who performed well at the DVC conference and at Sectionals will get another chance to advance to State and compete.
"As a team we've started to push each other earlier in the season by going out for more mile and an even faster pace," said junior Shravan Arun.
The first meet for both teams is the Aurora City meet on August 26th, just two days after the start of the new school year and season. This will be a chance for both cross country teams to showcase their new and improving talents and gauge how much progress they are putting in during their training.
"[I'm] looking forward to bonding with the team and seeing how everyone's hard work turns into good races," said Boyle.
About the Writer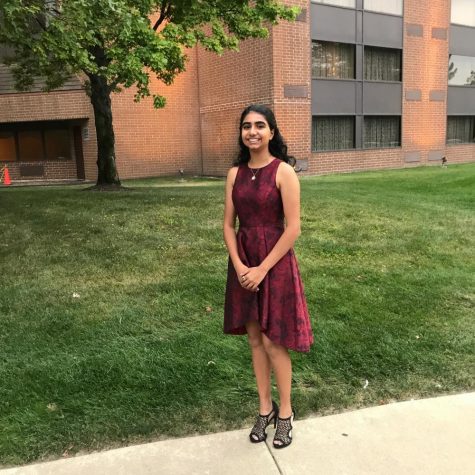 Myra Bajwa, Sports Reporter
Myra Bajwa is a sophomore and a sports writer for Metea Media. This is her first year on the staff. Myra is also the sophomore class representative for Student Government and runs track in the spring. In her free time, Myra loves to watch Netflix, especially Grey's Anatomy and The Office.