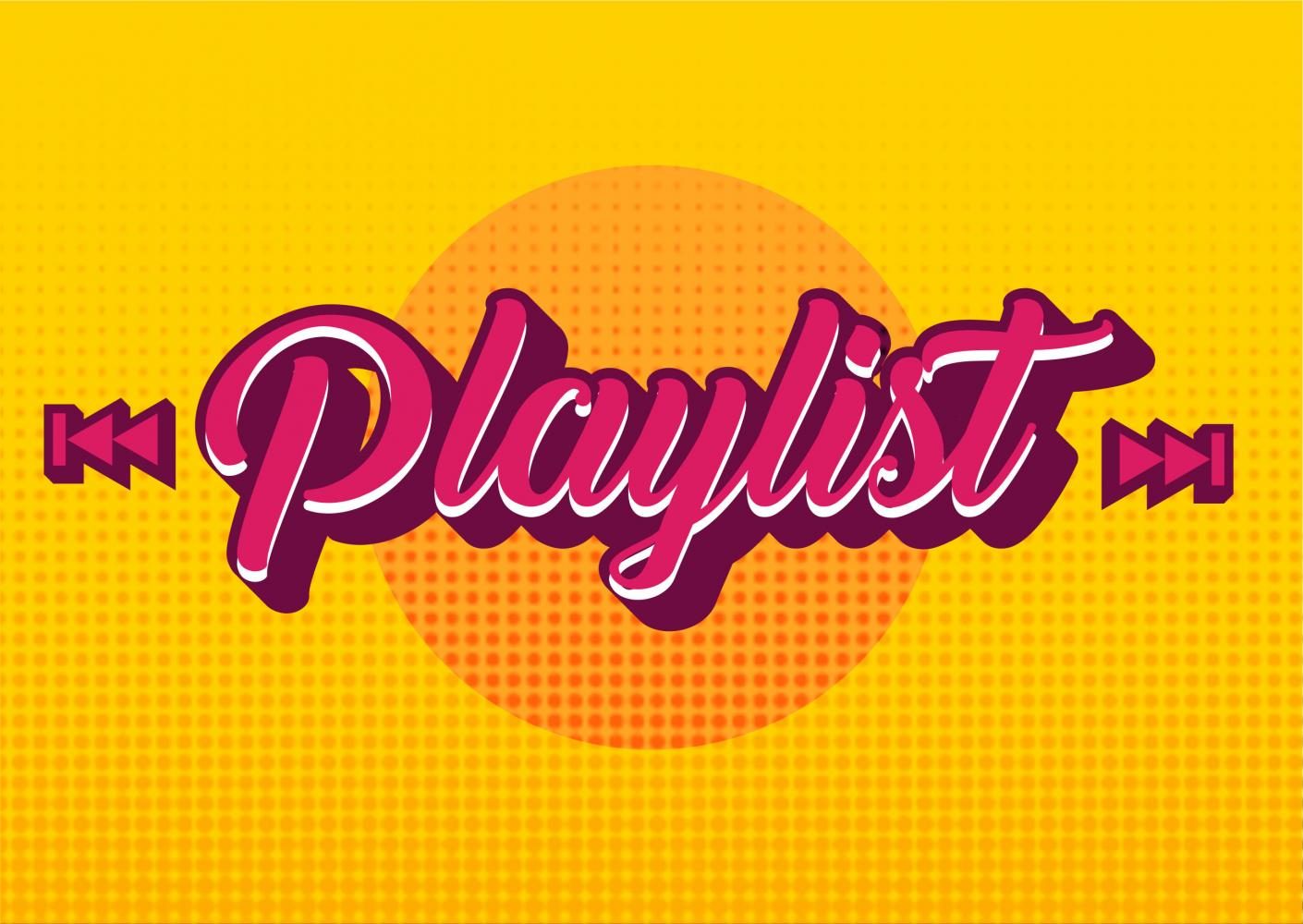 Trinity Powell
We have finally reached what we all have been waiting for: the end of 2017. That's right, we can leave the presidential drama, the natural disasters, and the falling out of life as we know it behind us and look towards a bright future full of presidential drama, YouTubers laughing at suicide victims and disrespecting other countries, and the falling out of life as we know it. God can't you wait for the rest of 2018?
Besides that, it is a new year. And that means trying new things and trying to make your life better. So why not help out with both of those things by introducing you all to some indie, underground, and massive musical influences that you may not have heard of? Seems like a good idea to me. Now without further ado, here are the January Tunes.
Have You Seen My Son? – Benjamin Booker
To start off, we have what is probably the most unknown artist on this list. I remember going to a Tame Impala concert a while ago, which is where I first encountered this artist. He opened for them, and I was completely blown away. The second I got home I searched up this artist and found this masterpiece of a song.
"Have You Seen My Son?" is the sixth song on Benjamin Booker's self-titled debut. It begins with a more traditionally rocking song that carries a driving energy. Then, when that section ends, it slowly builds to an explosively noisey climax that knocks you off your seat. By the end it becomes a fuzzy trudge to the finish line that is paired with an incredibly smooth guitar solo. It is the definition of a sonic roller coaster, and is one of the best garage rock tunes on the market.
Rattlesnake – King Gizzard and the Lizard Wizard
Our next song is by one of the hardest working and creative bands today. They recorded and released a whopping five albums 2017 alone, and somehow every one of those projects has been incredibly distinct from each other. Whether it be jazz fusion, garage rock, heavy rock, or even acoustic psych-pop, this band can do it all. But with this song, the band takes music to a place not normally tread in western music: microtones.
"Rattlesnake" is the lead track from King Gizzard and the Lizard Wizard's album "Flying Microtonal Banana." The entire album sees the band modifying their instruments in order to get the sounds of notes in between the half steps of our western system of music. This gives the driving garage rock of this track a very Middle Eastern feel, creating a listening experience that is much unlike any other, with an incredible sense of energy to boot.
Chamber of Reflection – Mac DeMarco
Now I think it's time we chill things out a bit. And with my man Mac, that could very well be any of his songs. The soothing love song "My Kind of Women," the quirky and fun "Salad Days," or the folky somberness of "This Old Dog," DeMarco is just all chill. But for these tunes, I could really only pick one song. A song that while is very sonically different from most of his work, still captures the essence of DeMarco perfectly.
"Chamber of Reflection" is the ninth song off of Mac DeMarco's second full-length album, "Salad Days." DeMarco trades in his floaty chorus filled guitar for a synthesizer and lays down some of the vibiest vibes you could ever vibe to. This song is the perfect soundtrack for nearly anything, whether it be a reflective nighttime car ride, a futuristic city bathed in neon, a moment of heartbreak between lovers, or just for chilling in your bedroom. It's got you for every occasion.
Venus in Furs – The Velvet Underground
This next band may well be the most important underground music act of all time. The album this song comes from sold only 30,000 copies, but legend has it everyone who bought a copy started their own band. They are a band so unique and underground, that in their early years, they were managed by the Andy Warhol, who produce the aforementioned album and even let the band be the house band for his fabled studio "The Factory." It's the band that helped start it all. It is The Velvet Underground.
"Venus in Furs" is the fourth song off of The Velvet Undreground's debut album "The Velvet Underground and Nico." The song features the droning voice of Velvet Underground frontman Lou Reed, which is slightly drowned out by the cacophonous sound of John Cale's electric viola and Reed's guitar, which is tuned so that every string is the same note. With it's trudging pace, dissonant sound, and droning qualities, this song completely encapsulates the sound of the New York City artist, one that is too stubborn to conform yet always on the cutting edge of culture.
https://youtu.be/4jhBPYYclu0
Search and Destroy – The Stooges
Now, these tunes were supposed to be all about music you may not have heard of so you can listen to new music in the new year and stuff like that. But what about celebrating the coming of a new year? Even if everything seems like it's going to suck, we might as well still celebrate being stuck here for another year. And for me, no celebration can be greater than me listening to the best song from my favorite album.
"Search and Destroy" is the lead track off of The Stooges third album "Raw Power." This song can easily be described with just two words. Pure adrenaline. From the first chord to the last note, this song never lets up. Whether it be with the screaming voice of Iggy Pop or the shredding guitar work of James Williamson, it is pure energy all the way through. It's sound that's also ahead of its time. "Raw Power" was released four years before The Sex Pistols, The Ramones, and The Clash made it big with a similar raw and energetic sound. And that's what makes this album and song so special. Without them, we never would have had one of the biggest cultural revolutions of the 20th century. This was the birth of punk as we know it.