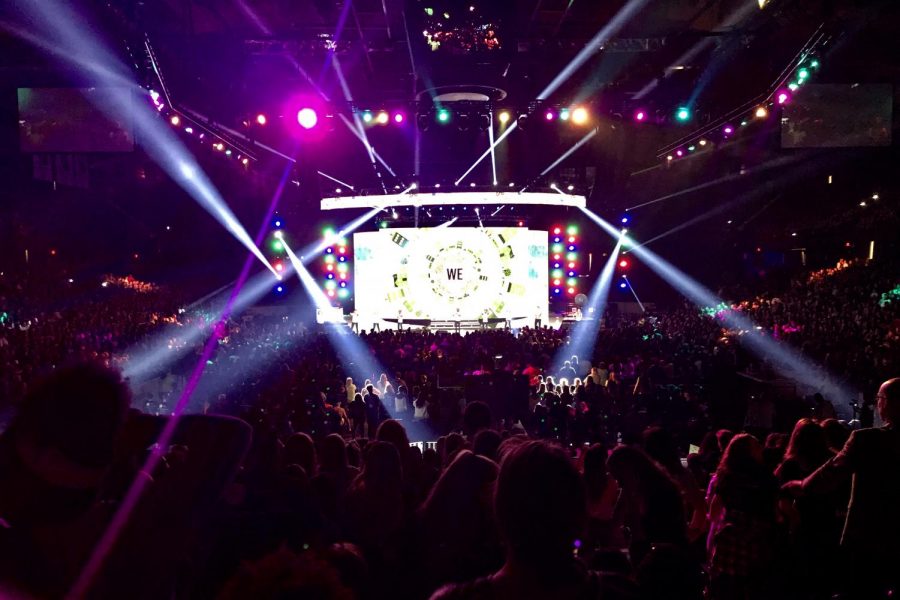 he WE movement held its annual WE Day Illinois event at the Allstate Arena on Wednesday. The mission of the WE movement is to inspire youth to make a change in the world and help people across the globe get access to basic necessities, such as water, food, education, and healthcare.
"The WE organization has done a great job fostering a passion for service in youth across America. To me, it represents the future of American society because it is inspiring future leaders," junior Jo Balmuri said.
Students who actively work to make the world a better place were invited to attend the event and listen to motivational speakers who shared their stories of service to the global community. Many students spoke about their contribution to their local schools and how the WE movement inspired them to get involved in service projects.
"I thought it was really empowering to see a stadium full of people who were making a difference around them," sophomore Nandini Arakoni said.
One of Metea's own students spoke about DMMV's hunger drive and continuous commitment to the school. Freshman Leland Pan was given the opportunity to tell the crowd about all of the amazing work done by Student Government this year.
"When you looked all over the stadium, every single person had a spark in their eyes to go out and make an impact for the community no matter what. It was so amazing that I got to speak in front of thousands of people," Pan said.
The event gave many students a sense of empowerment and a drive to go back and start to make a difference. "There's something amazing that happens when you bring so many youths together that just fills you up with energy and inspires you to get more involved. Plus, the stories of all the kids getting involved within their communities and actually making a change in the world is truly inspiring," president of the Me to We club Alejandra Cavazos said.