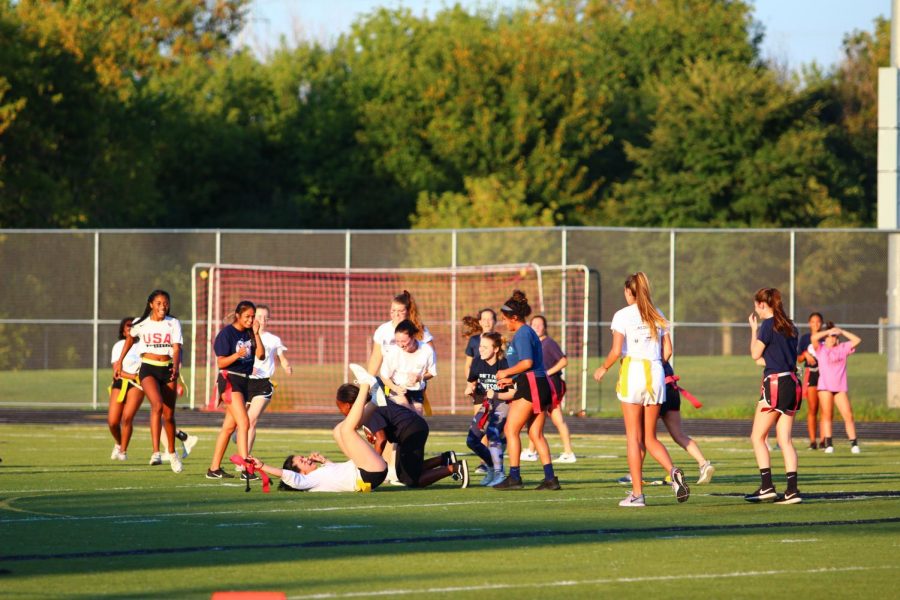 Noelle Smagala
his year the Powderpuff intramural is starting off its season with a new rule: freshman and sophomores are allowed to play.
Powderpuff is an annual activity for girls where they play flag football with teams of friends. Teams usually get involved by registering for the intramural, selecting a team captain and choosing a team.
For the season, the teams play in a round robin format, so that all the teams eventually end up playing each other. This year, the five senior teams will each play four games and the four junior teams will each play three games.
However, the rules for who can participate in the game have changed this year, in that freshman and sophomore teams can sign up as well. "Freshman and sophomores are so important to building a successful program. Like anything else, the younger someone starts something, the likelihood of them participating in that event later increases," said Matthew Fehrmann, intramural assistant and assistant athletic director.
Since this participation rule is new, no freshman and sophomore teams participated. But the potential participation of freshman and sophomores did not affect the number of junior and senior teams that participated. "I believe this year has had the biggest turnout compared to years past," said Fehrmann.
The next Powderpuff game is on Monday at 5:45.