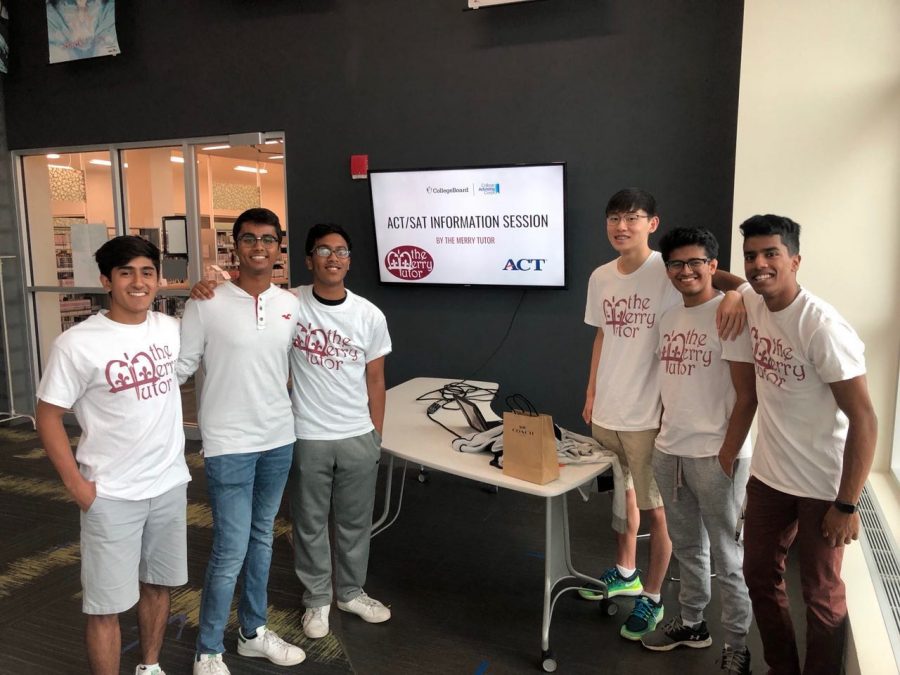 Jeremy Jung
Jeremy Jung is the president of the Merry Tutor's Aurora Chapter, along with other Metea students Swaapnik Choda, Sumukh Kak, Adhi Karthik, and Abhishek Vadlamannati. The Merry Tutor is a 501(c)(3) nonprofit organization providing free tutoring services to students K-12. The Merry Tutor locations are both located in Naperville and Aurora and usually, tutoring will take place in a library setting.
"As the Aurora chapter, we have tutored hundreds of hours to tutees across the Aurora area at our location in the Santorini Library. We operate there from 2-4 pm every Saturday," senior Jeremy Jung said.
Their goal is to spread education across the Aurora community. On Sept. 15, The Merry Tutor held "The Merry Tutor ACT/SAT Prep." This was a library-sponsored event where they presented strategies for taking the ACT/SAT, prep book recommendations, and personal tips as experienced seniors who have experienced taking standardized tests.
Another event they held was an Aurora chapter book drive that donated hundreds of books to OpenBooks. OpenBooks is a nonprofit social venture in Chicago that uses profits to support the importance of literacy.
The Merry Tutor is planning to expand. On Sept. 17, they opened a second location in conjunction with the Alive Center located next to the Eola Public Library. The Alive Center is a nonprofit organization driven to empower the youth and will operate on Mondays from 3:30-5pm.
"We are always looking for ways to expand our positive influence on the Aurora community," Jung said.
The Merry Tutor is currently looking for people interested in applying as a tutor. The only requirement for applying as a tutor is a minimum of a 3.5 GPA. The link to apply is themerrytutor.org/copy-of-apply-and-volunteer