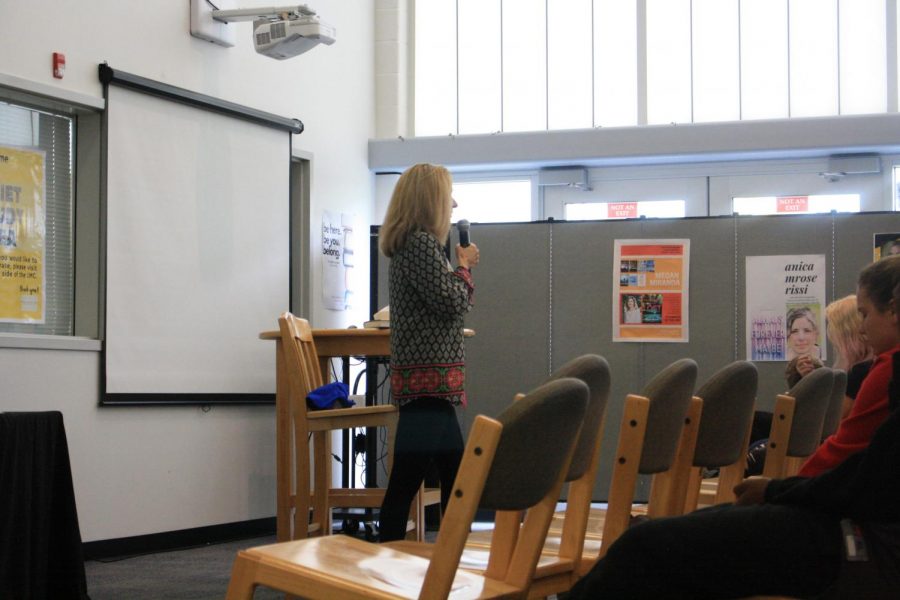 Brittany Evans
he AuthorFest is a gathering of young adult authors who visit Metea to share their newest books and talk about their lives and their experiences. There were five visiting authors on Friday and one on Monday.
"Students have a great opportunity to learn from an expert, understand the struggles and triumphs of being an author and take away their advice to begin a path of authorship," LMC Director Amy Madzinski said.
Along with the authors' story on how their lives unfolded, they provided many tips and experiences that are helpful to an aspiring author's journey. A general point that the authors conveyed was that nothing happens the way you expect it in any of your endeavors, even if you think otherwise.
"You'd think that after eight to nine revisions [of your novel] you'd have it down to a science. However, it was along the way that I learned about the process," author of Fracture and All The Missing Girls Megan Miranda said.
The authors' retelling of their lives brings into light more than just tips on being a writer, lessons on how anyone should live through ups and downs. The key ideas boil down to persevering through difficult times, keeping your core beliefs through change, and being acceptant of change and how it impacts oneself.
"Your core ideas are still there through your revisions. It's your choice to take it out or make it stronger," Miranda said.