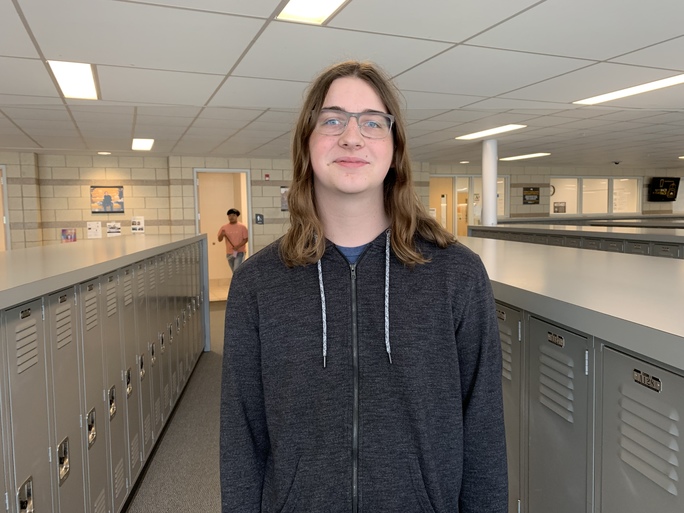 Ben Weiss
Music is a constant element of our lives. Many young teenagers enjoy dancing and singing to their favorite artists. Sophomore Ben Noe basically lives for music. He is currently a member of Varsity Singers and has consistently been a part of the Madrigals choir. His positive attitude and passion for music is admirable and an inspiration to everyone at Metea.
This article is one of four Humans of Metea that are in association with Autism Awareness Month, where we will be covering different students of our school who are on the spectrum and showcase them for the amazing individuals that they are. You can read our previous Autism Awareness Month article about Ursula Sturgeon, Zachary Cook, and Will McGraff.
What are some activities that you participate in at Metea?
I do Madrigals and Varsity Singers. Varsity is not after school, but I still consider it an activity. I've also attended Gamer's Club once.
When did you start doing choir?
I started doing choir before high school. I started music in seventh grade with a combination of band and choir until I fully committed to choir freshman year. I was soon promoted to varsity.
How do you think choir helped you come out of your shell?
I think choir helped me come out of my shell because a lot of the people in choir are so friendly. You can just walk up and talk to them and hold a conversation with them.
Any future plans with your music career?
My goal for the following years is to try to maybe expand my music career and do Madrigals again. Besides the music career, I think another one of my goals is to try to get more active politically and maybe try Youth and Government or just study more in the social studies region.
You are on the autism spectrum. What are some challenges that you face with the disability?
I think some of the struggles that I face is my stutter. Sometimes just formulating the things I want to say or the thoughts I want to express is difficult. Every once in a while it will feel like people are speaking in a different language and you have to just kind of adapt.
Are there any misconceptions you notice?
I don't think it's like deep misconceptions, but I think it's just like little things. There are people who think we are either really dumb or really smart, and I wouldn't really consider myself either one of those. I would just consider myself a moderately smart human being.