Students worried about legislation arming teachers
In reaction to the shooting deaths of 17 students and staff members at Marjory Stoneman Douglas High School in Parkland, Fla. last year, Florida's legislature is moving to allow administrators, support staff, librarians, counselors, coaches, and some teachers to carry guns in school. Eligible school staff would be required to pass a background check, drug check, psychological exam, interview, and training program prior to being licensed to carry a firearm in school. The program would be voluntary.
Students and staff at Metea Valley have expressed concern about whether a similar law would be enacted in Illinois. "I think it's an awful idea because it can create a false danger that would make it seem that there is an actual threat or chance that something would happen, when in reality it is very unlikely," sophomore Thomas Dively said.
Although mental health is not the only factor that leads students to plan and carry out a mass shooting, it is a significant concern. LMC director Amy Madzinski says schools need to maximize counselors' education to be proactive in identifying students who are prone to violence.
"You know, there's gun safety and there's just being mentally ready to have a gun. I don't think more guns is the answer. I think it's more mental health training that needs to be done. There's a bigger picture and a bigger problem than just more guns," Madzinski said.
Neither Dively nor Madzinksi said they believe bringing more guns into a school would decrease the number of school shootings.
"I think if a student wants to bring a gun to school, and they have that mental mindset, they're going to no matter what," Madzinski said. "Because I think in the situations that have happened, there have been people at school, law enforcement, like SRO that's had a gun, and that hasn't stopped them. So I don't think having more guns in the school would stop them."
196 people have been killed in school-related shootings since 2010, according to the United States Naval Post Graduate School. The majority of the perpetrators in these incidents have been students.
"Honestly, I don't really I feel like anybody who has their mind set on committing on mass crime or mass murder in school isn't going to be deterred by a teacher with a gun," Dively said. "I mean, they come into schools, and we have cops with guns, and we have police that can respond to the scene in minutes, and they still do it. What is really going to change?"
View Comments (15)
About the Contributor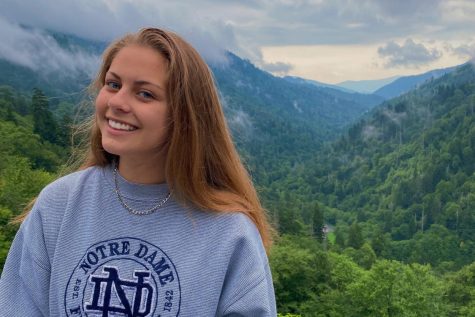 Bella Myers
Bella is a senior and social media editor-in-chief. Aside from the TikTok obsession, you can catch her filming in public for Metea's YouTube channel, "The...