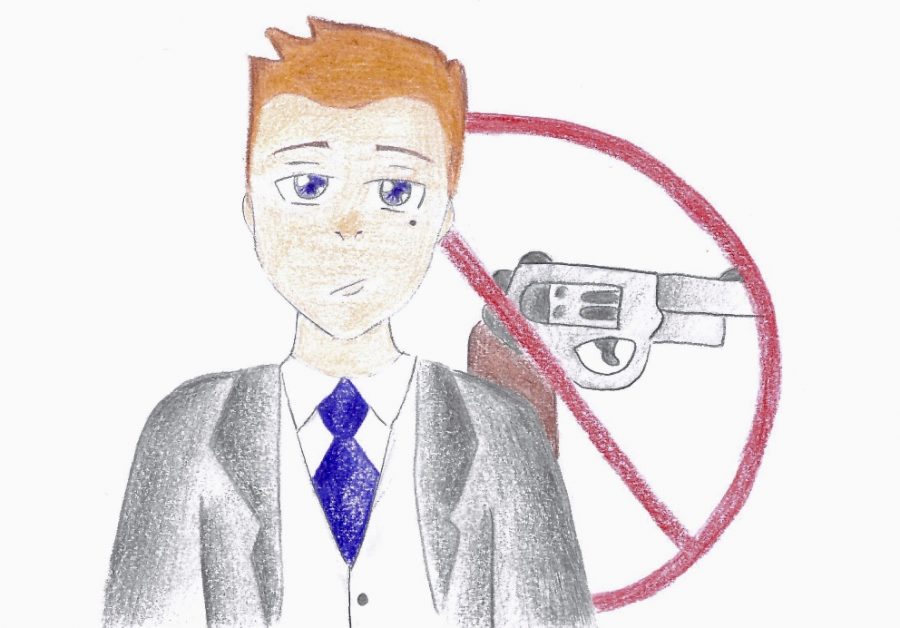 Mishal Nizar
The Florida Senate passed a bill that would allow administrators, teachers, and support staff to carry guns on school grounds with approval from their local school boards. Staff would be required to undertake a psychological test and a minimum of 144 hours of training, but the bill has bitterly split the state and the country.
In the wake of devastating school shootings around the country, gun rights activists have recommended allowing teachers to be armed to potentially protect themselves and their students against threats. However, more guns in school could add fuel to an already burning fire of school violence and has created a national conversation on how to best protect students.
Teachers in most states have protested the proposed bill. According to a study conducted by the National Education Association, 82 percent of members said they would not carry a gun in school. Even among gun-owning educators, 63 percent oppose being armed in the classroom.
Guns in schools also put students at risk, making them feel less safe and insecure in the school environment. Parents of students of color have expressed concern over the safety of their child, citing evidence that minority students are more likely to be severely punished than their white counterparts, and pointing to the shootings of young minority men. Lawmakers and parents alike have stressed the importance of making sure students feel safe at school and do not worry about minor infractions that might have fatal consequences.
There are more effective ways to prevent school shootings than putting guns in schools. Hiring more school counselors, expanding on mental health programs, and cracking down on bullying within the school are all ways that schools can create a safer and nurturing environment for students. States should support schools and aid districts in funding these programs for students. 67 million dollars have been allocated towards the provision of the bill that allows teachers to be armed.
At the legislative level, gun regulations can help prevent guns from ending up in the wrong hands. Many shootings are carried out by students who are using weapons that have not been legally obtained, either from their own homes or the black market. However, stricter background checks and a ban on semi-automatic weapons can help to decrease the number of guns in circulation and lessen the possibility that the guns end up in the wrong hands. States also need to stay up-to-date on expired or revoked gun licenses. The gunman in February's Henry Pratt shooting had a revoked FOID card and should have had his gun confiscated after he was convicted with a felony for abusing his former girlfriend with a knife.
Florida's bill includes some provisions that are a step in the right direction. The bill raises the minimum age to buy a firearm from 18 to 21 and requires a three day waiting period for most purchases. It also bans bump stocks that allow semi-automatic weapons to fire automatically, gives officials more authority to seize weapons, and gives resources and funding for mental health services. Teachers who chose to carry a weapon would also have to complete 12 hours of diversity training, a clause that acknowledges the discrimination faced by minority students.
Still, arming teachers in a "Stand Your Ground" state can have devastating consequences. Existing Florida law allows people to use deadly force if they feel that their life is in danger and was referenced heavily during the trial after the killing of Trayvon Martin in 2012.
Arming teachers is not the way to prevent school shootings. Gun regulations that prevent students from obtaining weapons, mental health services in schools, and the ban of semi-automatic weapons are all measures states and schools can take to protect their students. Florida's bill takes a step forward but two steps backwards.
The Stampede Editorial Board strongly believes that the state of Illinois should not introduce legislation to arm teachers in school and should instead pass bills focusing on the well-being of students and overall gun legislation to prevent more school violence.