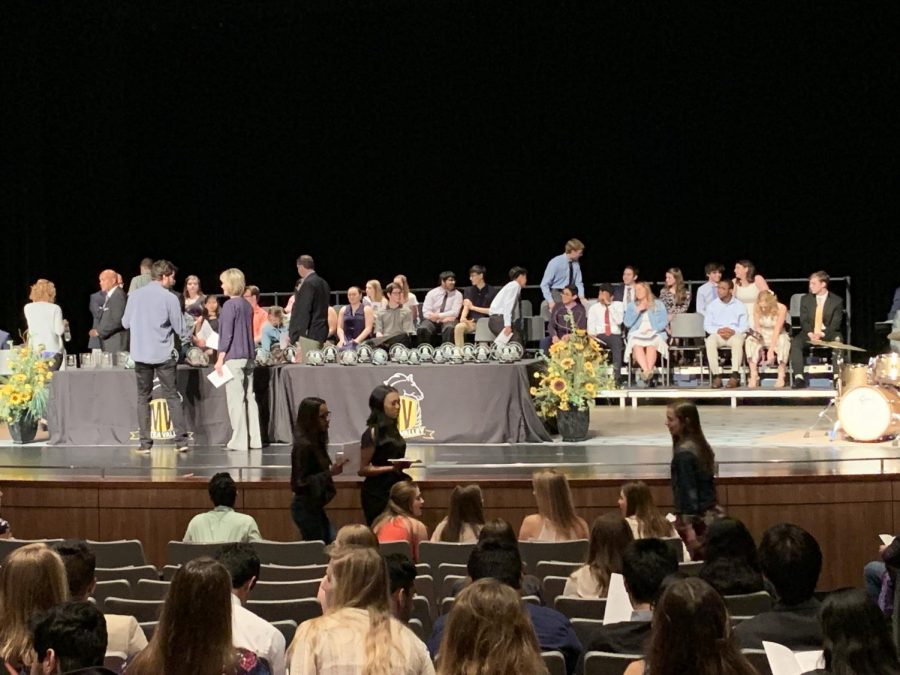 Ben Weiss
The Senior Awards Ceremony, also known as Black and Gold, is a special senior event that occurred last night on May 7, 2019 at 7:00pm. The goal of this awards night is to honor the successes of students and representing those who will receive Latin Scholars at graduation. These scholars include the National Merit Scholars, Cum Laude,  Magna Cum Laude, Summa Cum Laude, the Commended National Merit Scholars, and Illinois State Scholars.
The bigger portion of the event is Metea Unified, which are the outside organizations that offer scholarships. These include the Booster award, IPEA, IPPC, the PTSA scholarship, Wheatland Athletics, Technology Center of DuPage, and Guide Right. All of the seniors had the opportunity to apply and were offered up to $1000 in scholarship money.
To wrap up the night, department chairs gave out their Departmental Awards, where the chairs honor two seniors for each subject in school. These include Art, Business, English, FACS, World Language, Math, Music, Physical Education, Science, Social Studies, Technology and Engineering, and Athletics. After this, Dr. Echols presented the Metea L.I.F.E awards, which will be posted on the main halls of the school.
"I think it's just a nice way to honor our seniors on the way out. It's just another thing we do for our seniors. When I was in high school, I don't think all of these things went on, so it's a nice way to represent out community," Daniel DeBruycker said.