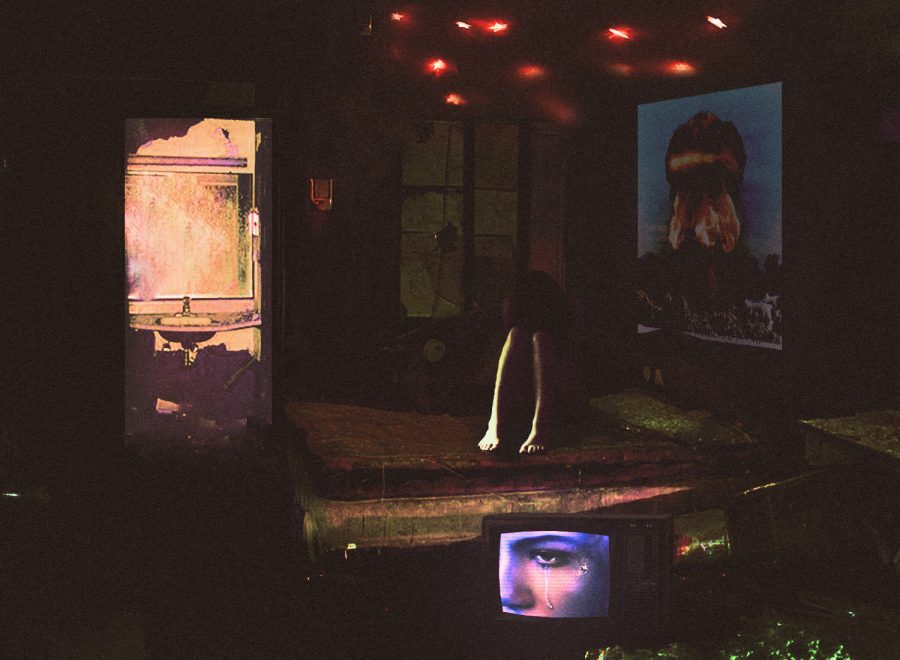 Harrison Linden
From characters, writing, and portrayal, HBO's Euphoria excels in a lot of ways, the soundtrack being one of those things. This album has been highly requested ever since the show's release in June. There are 26 songs, all made by Labrinth. I love listening to the scores of movies or shows, but this one seems a little different from most I have listened to. Labrinth's style isn't one I usually lean towards, but I am open for mostly everything when it comes to music. His style seems like it has techno influences, it reminds me of Daft Punk or something.  Even if this is not the conventional way of giving show a soundtrack, it works well with the atmosphere and settings.
Euphoria has a very dark theme. It discusses things like drug use, addiction, mental illness and trauma. When you talk about topics like these, they aren't going to be in your face. When someone is depressed, or going through trauma, they won't exactly express that very easily. It's small hints like mannerisms or their words that let you know what is going on. Euphoria not only does a good job portraying these themes with the actors, cinematography, and outfits, but they largely do it through music. Besides the original score, the songs they pick match with the characters different personalities and experiences. The creator's music choice does a great job of telling the story without putting it right in front of your face.
I myself have been waiting for the soundtrack for a while, and was left mostly satisfied. To review this, there will be very minor and vague spoilers, if it's detrimental there will be a warning. I love this soundtrack. As I mentioned on the October playlist, I love Labrinth's voice. His range of pitching and ability to reach those high notes really gives his songs a beautiful sound. He sounds angelic at times, with his voice having a pretty melancholic tone. His style matches the aesthetic of the series. Even in the songs that are just instrumentals, he does a great job. Each song has different variations and speeds that are featured on the show, and I think Labrinth chose the first version heard in the series to put on the album. That's understandable, but some of my favorites were unfortunately left off. I expect fan made versions of certain songs to come out now, like the mash up of "Nate Growing up" and "We All Knew" featured when Nate walks with the police through the school cafeteria.
Going off of that, the songs all have different little layers to them. It really builds it up and makes it sound less empty. Sometimes these layers come in at very weird times, but I think that's the style Labrinth is going for. "Formula" is a good example of this. There are many different sounds and layers in this song. Labrinth's vocals have odd entrances and placement throughout, but it works. Euphoria itself has some "Okay, that just happened" moments, but that's due to the subjects that are being discussed. I think the music matches that feeling. The songs also have odd and sudden endings. Maybe it's mirroring how the show ended. 
This is where I get extremely frustrated with this album. Despite there being 26 songs, they all feel extremely short. This is probably because this is a score, but the songs I was looking forward to most like "Shy Guy" and "Home From Rehab" feel so quick and unsatisfying. Thinking about it, it'd be a little weird to have some of these songs run for more than two minutes without it being one of those relaxing compilations, but it's still frustrating to listen to. The sometimes sudden and odd cut offs don't help at all. I feel like this makes you get tired of the album a lot faster.
As expected from a score, most of the songs don't have lyrics. When they do however, Labrinth makes sure to get the story across. From one night stands with one sided feelings, to getting wasted at a party, there's no special hidden lyrics you need to delve deeper and look into. Lyricism isn't amazing, but I honestly think that was the point. In my opinion, these songs are from the perspectives of the characters, who are, well, teenagers. Even though the themes discussed in Euphoria are very mature and explicit, teens are in these said themes. These teens are very mature, but they still do childish teen things and make childish teen decisions. This makes lyrics like "five finger sandwich" forgivable, because it sounds like something a teenager would say. And by teenager I mean Rue Bennett. 
I think Labrinth needs to be talked about. I don't listen to him besides blasting "Earthquake" in elementary school, but I think he's doing a good job. He seems very down to earth, and is honestly a great match for this show, I can't really picture another artist doing it seeing what he's done. Big props to him and I look forward to hearing more of him in the future.
All in all, I mostly love this album and I'm glad we got it. Whenever season two comes, I know the music will be just as amazing, if not better. With Zendaya in the cast as well, I know I have nothing to worry about. One thing is for sure, this score makes you do what the show wants you to do, and that's to feel something.