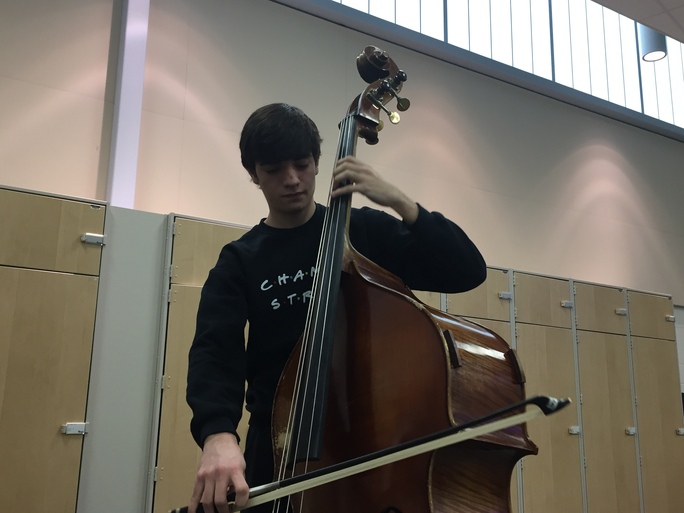 Amber Corkey
What ensemble were you in?
I was in Honors Orchestra.
What was your favorite part of the weekend?
The final performance.
What pieces did you play?
We played "1812 Overture" by Tchaikovsky and the second movement to Shostakovich's Symphony No. 10. 
Did you meet a lot of people?
We met a couple of people from our orchestra.
What was the audition process like?
Everyone feels nervous. Everyone thinks they did horribly, but they always do better than they expect.
Did you expect to make it all the way to All-State?
After district auditions, not really. When Dr. Lui said we got third chair and we would probably make All-State, I did not know it was a for sure thing. 
What advice do you have for people auditioning next year?
Pretend like you are not nervous even if you are.