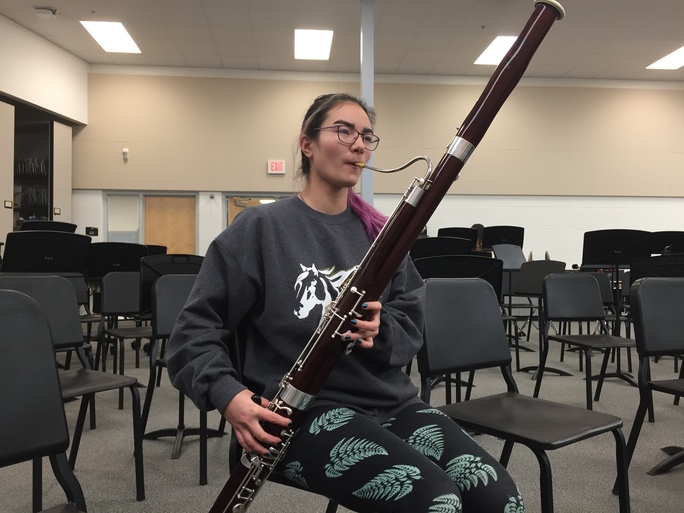 Amber Corkey
What ensemble were you in?
I played principal bassoon in the All-State Band.
What pieces did you play?
I played "El Camino Real", "Dusk", "Circus Beats and March", and "Zing".
What was your favorite part of the weekend?
We drove down Wednesday night and did not have any events until Thursday morning, so all of the girls chilled in one of our hotel rooms for a few hours playing games and talking. That was really fun. 
I went to All-State last year, and I did not have a good time. This year, I had a better time because the people I went with were cooler, the band I was in had a better director, but I still wanted to go home. But it was still a cool experience. It was really good for me.
Did you meet any new people?
I did not know anyone because I do not do any groups outside of school. But I made a new friend from East Peoria. I made a couple of other acquaintances, and I am legitimately proud of myself. 
What advice do you have for people going through the audition process next year?
Do not take it too seriously. It really does not matter. It is a cool experience, but it does not determine how good you are at your instrument. If you do not make it to district auditions or All-State, it does not mean you are not a good player. It just means you did not make it that year.