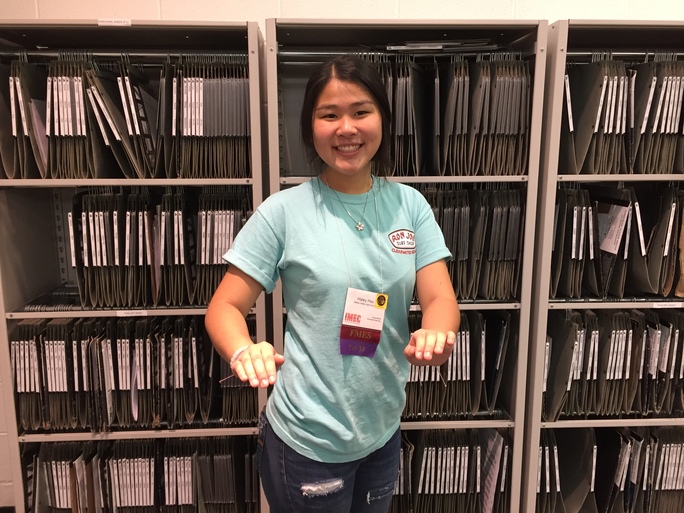 Amber Corkey
What did you participate in?
I was part of the FMES program
What is the FMES program?
FMES stands for Future Music Educators Seminar. You basically go to class for 14 hours. You also get to choose from 100 different sessions with different speakers. I went to conducting ones, some about band, but there is also orchestra, music theory, and stuff like that. You take a bunch of notes. You also do observation hours and sit in on rehearsals. I went to Poorna's jazz rehearsal and took notes there. At the end of the weekend, there is a reflection and you put all your notes in a folder so you have a portfolio you can use in the future. 
What was your favorite part of the weekend?
Honestly, my favorite part was going to all the different sessions and clinics and being surrounded by other educators and college level kids. I felt very professional. I felt like one of them.
What advice do you have for people auditioning next year?
It is a great opportunity to try new things. I know I tried last year and I did not make it to district, mainly because I felt like I never did an audition before so it was very nerve-wracking. But this year, I got to district because I have had the experience of playing in front of people before.