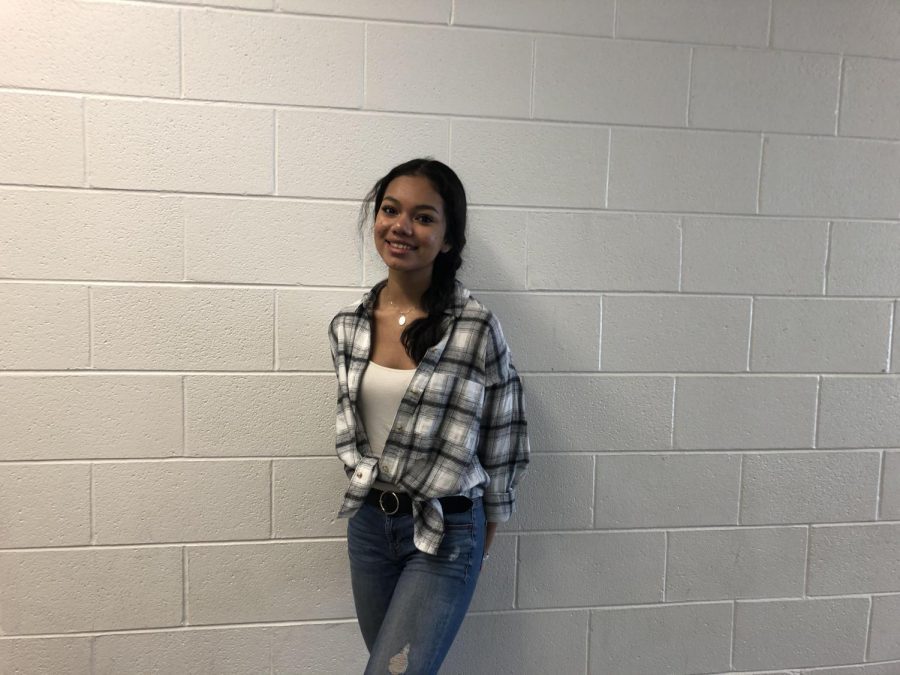 Paige Friedlander
How long have you been in speech?
This is my fourth year being on the team. I have tried other parts of speech, but poetry has been my love for the past few years.
Can you describe your category in speech?
I am in Poetry Reading. It is an eight-minute piece in a book. They are all published poems. I found my poems and put them together to make one cohesive story.
What is your poem about?
My piece this year is on deportation and immigration. I took inspiration from my own life. My family has faced our own members being deported back to Mexico, so it is a really personal piece. It helps to make the performance stronger when I get to tell the story of my people. 
What is your process in the speech season?
I am a captain, so my season never ends. Right off the bat, we do auditions. I did not get my piece together until October because I had to help other people get ready as they prepare for their auditions. Then my coach asked me what is important to me, and I found poems that I like. Since then, it has been nonstop action. 
What are you looking forward to for state?
I am really excited to be down there. I have a lot of different friends that I have made in competitions, so I am excited to see them. I am excited to support them and my own team members.
What is your favorite part about being in speech?
My favorite part about being in speech is opportunities. We have to spread a story that people are forced to listen to and hear what you have to say. I mean, that sounds harsh, but we have this amazing opportunity to spread our message. The fact that I get to do that is amazing.