Girls water polo dominates in a lopsided win over Hinsdale South
Dominance, ambition, and teamwork are  three words to describe last night's game. The girls put on a show for the audience and defeated the Hinsdale South Hornets with a score of 12-1.
The perfect season opener included three players scoring multiple goals each, as well as eight unanswered goals to open up the game. Junior Caroline Vosmik scored back to back goals two minutes into the first quarter. The night only got worse for the Hornets after that, senior Lanie Patterson adding on a third, junior Sarah Klewicki scoring a fourth, and Patterson adding a fifth before the first buzzer had even sounded.
We had a game plan regarding certain situations that could occur throughout the game. Thankfully, this was a game where we could get everyone involved, unfortunately, it is not always like that, that is why it was so good to start the season with this game," varsity head coach Wyatt Jansen said.
The girls fired again in the second quarter. After the substitutions were made by both coaches, the tempo of the game was expected to slow down. However, the Mustangs scored three more points, courtesy of juniors Brooklyn Schell and Maddie Degraff, and Patterson. South got their lone goal of the game right before the half, as sophomore Julia Banka found the back of the net.
"Scoring three goals felt pretty good, this was my first game back considering I was doing club swim up until last week, so this was just to see where I am at as a [water] polo player right now and that was very reassuring, to feel like I am back to where I was last season," Patterson said. 
During the third quarter, the Mustangs tacked on four more goals, two of which were scored back to back by senior Leah Marty. Junior Eva Smith put another one on the board for Metea, and senior Haleema Gurmani capped off the bashing of the Hornets with the team's 12th goal of the night.
"I am proud of the team because it was our first day back and we have not had much practice, so we did really well for our first game," Marty said. 
An uneventful fourth quarter led to the game-ending 12-1, giving the Mustangs their first win of the season and a large amount of confidence heading into the rest of the campaign.
The girls play again tomorrow night at home against Lincoln-Way West. 
View Comments (1)
About the Contributor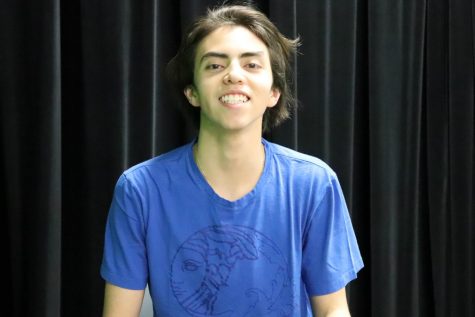 Jose Collado, Sports Reporter
Jose is a senior and a first-year sports reporter for Metea Media. He enjoys everything sports and music and looks to bring passionate and detailed sports...