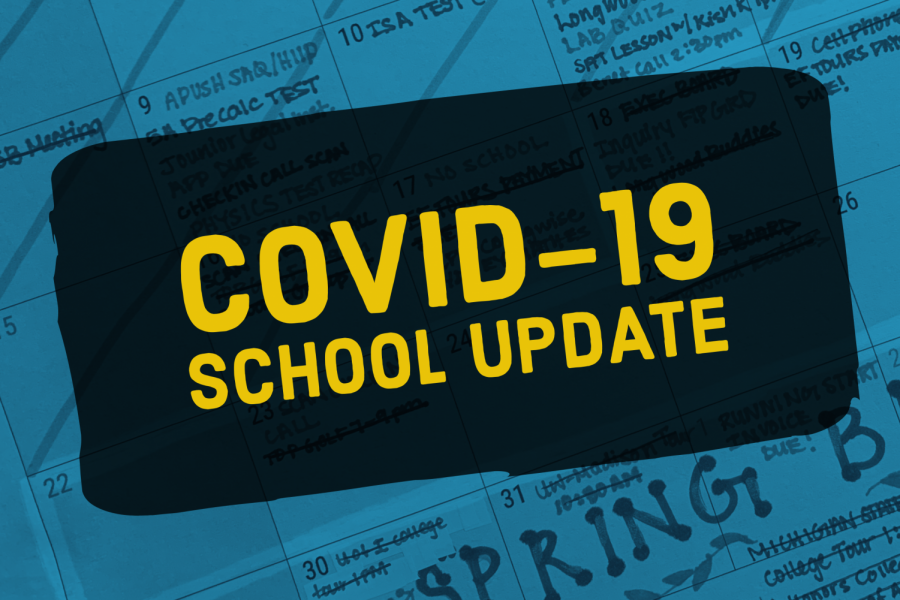 Leland Pan
At a press conference on Tuesday, Governor Pritzker announched that the stay at home order for Illinois residents will remain in place until April 30, keeping schools closed until then.
The Illinois State Board of Education and State Superintendent of Education Dr.Carmen I. Ayala released a statement on Friday declaring that Remote Learning Days will begin for Illinois schools on March 31. For District 204 students, Remote Learning Days will begin on April 7, after Spring Break and a planning day for teachers on April 6.
According to the statement, Remote Learning Days "provide students with instruction and access to educators through whatever means possible."
These days count as student attendance days and do not need to be made up at the end of the school year. Students are now expected to interact with the content provided and complete assignments. 
Through online learning, Remote Learning Recommendations suggest that schools should follow the idea of "no educational harm to any student." The ISBE recommends that districts implement grading procedures that prioritize learning itself and the connection between the students and staff, rather than hurt the grade that the students have already worked for. 
Students should have the opportunity to redo or make up assignments during this time, in order for them to stay engaged with school. Flexibility is encouraged as synchronous learning relies on each student having the same resources at home.  
The Illinois Board of Higher Education and the Illinois Community College Board are working to accommodate students in dual credit courses as well as juniors that can take the free SAT. These two organizations are developing options that will allow current 11th grade students to take the SAT in the fall in order to ensure that they will have fulfilled their college application requirements.