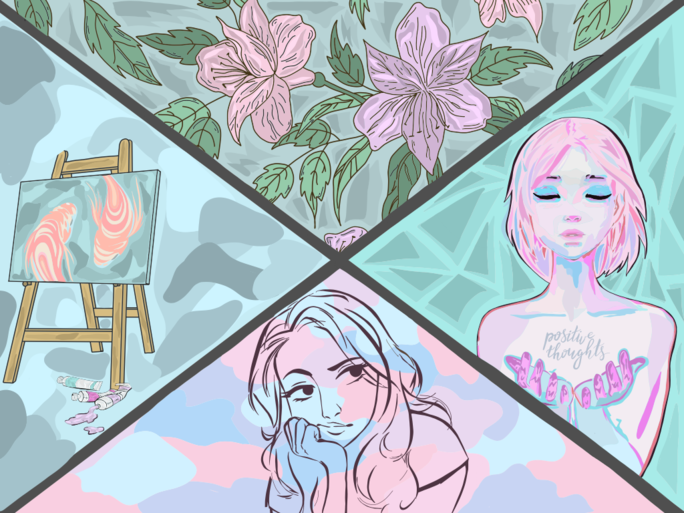 Mishal Nizar
The Coronavirus has been widespread throughout the U.S and other areas of the world. It has made us practice social distancing and affected the way that we live life. Some people have been predicting that coronavirus is going to have us practice social distancing for months to even possibly years. When someone takes a glance at this situation it appears to be extremely negative. Schools are shutting down, extracurriculars are ruined, you can no longer chill with friends, and many other horrible occurrences have arisen due to coronavirus. However, throughout this tough time there are some advantages to this situation. People are discovering things about themselves and connecting with the family most have not been close with throughout the past few years.
Most middle schoolers and high schoolers do not have the best connection with their parents growing up. This goes especially with those who have access to cars. They are out for a good portion of the day and then return home and do not talk with their parents that much. Those who are in so many extracurriculars barely ever have time for connections with their parents. I know a fair amount of people who fall into this category. However, now they must stay home, which seems like a disadvantage, but they are now able to become closer to family. I have become closer to family throughout this quarantine while also connecting with friends through video calls. I have been video calling friends and even meeting a variety of new friends through video calling as well. It might not be the same as real life, but it is a fine replacement regarding the situation. I have been so close to my family and friends because of this. That is not something to scoff at.
Due to the lack of outside stimuli there is a need to go outside, staying away from people of course. In many of my group chats there are a large group of people saying that they love nature. They have been going on walks and hikes exploring places they have never seen whilst driving on the road. When I go outside, I see a number of families having a good time just being out in the sun and just chilling. Nature has been proven to help us both physically and emotionally grow. Nature has such a spiritual aura around it thus experiencing the forest and lakes can be very healthy for the soul. I expect that even once the quarantine is over, the general public will appreciate nature a lot more than it did pre-quarantine.
This comes from personal experience mostly but I have discovered a new hobby that I did not really explore before. I learned how much I love video games. Before I did not consider myself that interested as I really did not have the time for them. But now with the intense amount of time me and my friends have we were able to start an online game. We did not think much of it as we were bored, but what we got was constant playing and endless amounts of fun. I started with me and a couple friends and quickly realized that this game is going to be the quarantine jam. We have been non-stop playing and having a good time. We have even met a couple cool new people through playing this online game. Without quarantine there would be no way I realized how much of a gamer I truly am, and how some of my friends actually enjoy games too.
All in all, while quarantine may be bad, it is not all negative. In situations like these, it is important to look at the good, and bask in what it has to offer. Video call a friend, chill with family, or play a game. Who knows what could happen while you are on quarantine. Because of this quarantine, we have established connections with friends, family, and hobbies that otherwise wouldn't exist