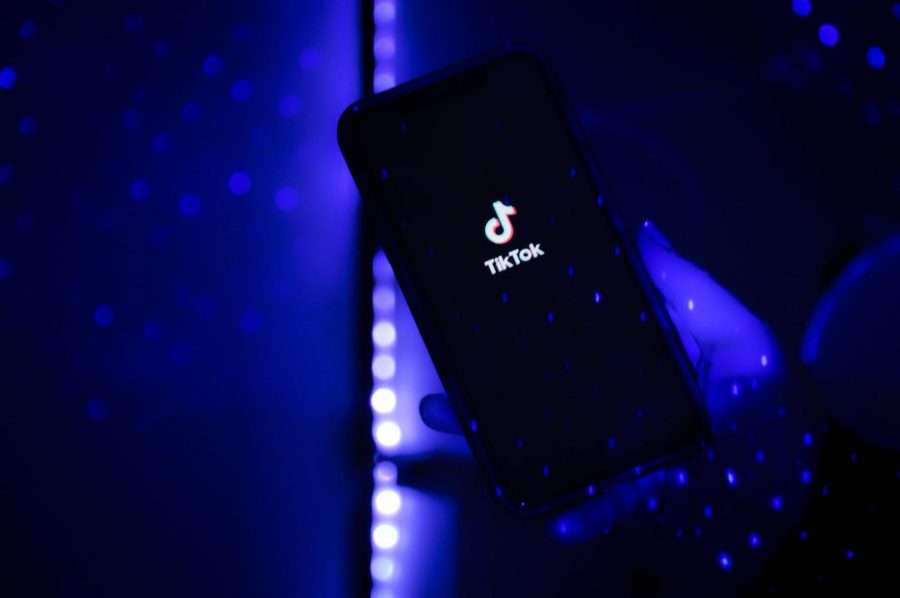 Christina Guckle
When many of us hear the name Trump, we think of many things ranging from COVID-19 to the upcoming elections. Right now, TikTok is one of the new subjects relating to Trump. Many Americans love the popular entertainment app, but it may not be available in the U.S. anymore.  
President Trump signed a ban on TikTok, which will only be effective after 45 days. ByteDace, the company that owns, has to figure out a way to please both the Chinese and American governments if they want the app to continue in the U.S. In the past month, TikTok released a statement saying that there are 100 million monthly active users in the U.S. and two billion downloads worldwide. Such a popular app is possibly going to get banned, but why? 
The Trump administration claims that it poses a threat to national security because it gathers data from American users, which the Chinese government can access. In the executive order addressing TikTok issued on Aug. 6, the administration stated that it "potentially allows China to track the location of federal employees and contractors, build dossiers of personal information for blackmail, and conduct corporate espionage." As of now, TikTok has denied those claims and even sued the U.S. government in hopes of blocking the ban. In the end, we must wonder why President Trump is allowing such a situation to occur in the pandemic state in which the country is in. 
A possible reason for President Trump to ban TikTok is the upcoming 2020 elections. In the 2016 election, Trump had promised to improve the trading situation between America and China. The Trump administration had already drafted a four-part plan to secure a better trade deal, and as soon as Trump got into office, he started putting that plan into action.  
President Trump and Beijing officials established a 100-Day action plan in 2017 to help lower the trade differences. During that phase, China agreed to open a portion of its economy to the U.S. and the 100 days went fine. After the 100 days, a negotiation took place and during the discussion the U.S. asked for additional trading benefits, which China denied to give. China's uncooperative response to the negotiation resulted in President Trump launching a trade war against China. President Trump accused China of unfair trading policies and intellectual property theft. 
After two years, the trading situation did not improve. In 2019, the U.S. decided to impose tariffs of more than $300 billion on Chinese manufactured products. China retaliated by imposing tariffs on more than $185 billion on U.S. goods. These tariffs resulted in both companies facing economic drawbacks. 
China and America announced an agreement on Jan. 15 this year. The economic trade  agreement released on Jan.15 stated that both countries hope to achieve "increased goods purchase and commitment on improved intellectual property protection". This agreement follows Beijing's plans instead of the Trump administration's plans. However, Trump has stated that he was quite pleased with the plan and even praised China's President Xi Jinping about the trade deal and how China was handling COVID-19 at that time. Yet President Trump's reaction to China changed after COVID-19 struck America. 
So far, President Trump has not dealt with COVID-19 in the best way possible, yet he suddenly wants to go into conflict with China about TikTok, rather than dealing with the problems from COVID-19. The novel coronavirus is the highest in the U.S., and though it may have reduced in the infection and death rates, it has not been eradicated. 
I understand why he might ban TikTok for protecting the citizens, but my question would be why now. After two years of TikTok being operational in the U.S. Trump has suddenly decided to target TikTok during the pandemic. TikTok formed after its predecessor Musical.ly combined with the ByteDance's version of the earlier TikTok, yet Trump was still the president of America and did not try to ban TikTok for being a national threat to security. Even a year later, he did not try to do anything to TikTok, and only focused on the trade agreement with China. Therefore, the reason for him to target TikTok, and other apps that are owned by Chinese companies, is the upcoming 2020 elections. 
The 2020 election will be quite interesting since it will happen during this pandemic. Both the Democratic and Republican parties have many strengths and weaknesses. As previously mentioned, in the 2016 elections, Trump used the topic of fixing the trade deal with China to help win the elections. Now it is COVID-19, TikTok, and the 'sleepy Joe'.
In the campaign rally in North Carolina on last Saturday, President Trump said, "We made a good deal with China." He was talking about the trade deal that Trump said he would fix from the 2016 elections. 
As always, it is confusing to interpret what he says, since some days he blames China and other days he praises China. Regarding TikTok, he created the ban to draw more attention to himself. With the election so near, he needed to show the many things he did for America. I am not denying that President Trump did not do good things for America, but his actions are very confusing to understand. President Trump is known to change words often, so nobody knows what exactly he is going to say next.
President Trump mentioned in the campaign rally that TikTok may not be banned and instead they may pay "five million dollars to the U.S. Treasury or an education fund." In the end, for TikTok to not be banned, they will probably be paying some amount of money to the U.S. government to be operational. The addition of money is keeping TikTok in the debate for being banned. Trump relaying this news to the public can give more support to him since it shows that he has ended with a good deal. President Trump also said in the North Carolina campaign rally that "TikTok will open up 25,000 jobs in the U.S." With new job opportunities, Trump's supporters are sure to praise him for his actions. In the end, Trump's actions are helping him receive more support, which will win him more votes for the 2020 election.