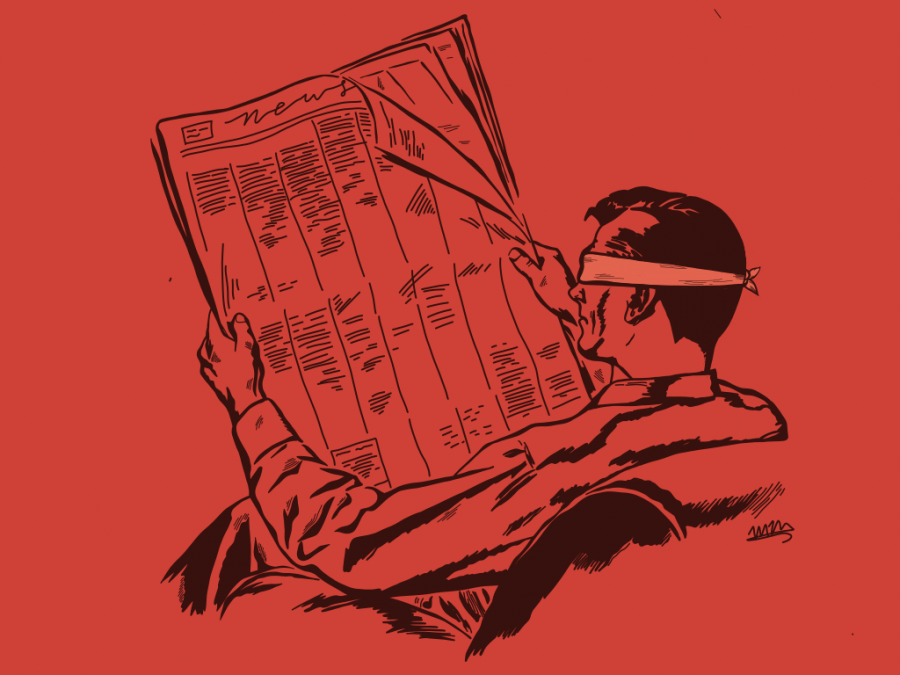 Mishal Nizar
Jan. 6, Washington D.C., the sight of the U.S. Capitol Insurrection. While the rioters who stormed the building that day were out trying to stop Congress from ratifying the 2020 presidential election, they also focused on another target: journalists. 
"It scared me," Illinois Press Association President Sam Fisher said. "Believe me, it did."
When one walked the Capitol grounds on that day, they would find the phrase "murder the media" carved on the doors and mobs chanting at reporters to get out while smashing camera equipment. 
"There are processes that people can go about to demonstrate opposition, but you can't violently attack the institution, Fisher said. "You just can't do that. January 6 was just not one day. It was a combination of many days."
The attack on democracy is a threat to what was already amplified through social media platforms: media illiteracy. Unchecked sources and confirmation bias further drive a subconscious demand for content creators like journalists to tell consumers what and how to think instead of doing it for themselves. In addition, the rise of the digital age's instant gratification mechanisms makes a thirty-second post feel like thirty minutes.