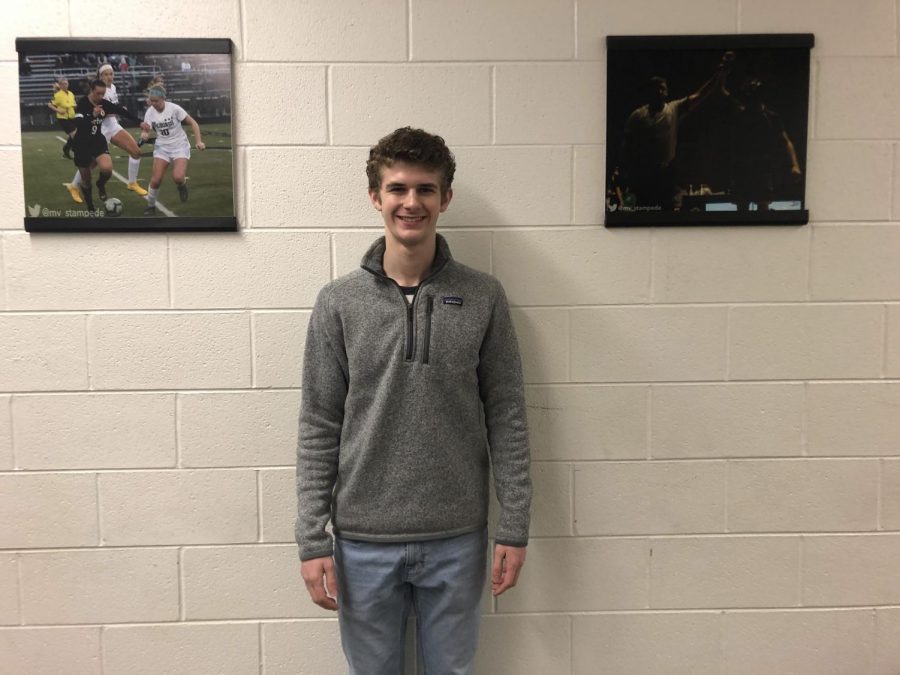 Jonathan Barker, sophomore
How long have you been in speech?
This is my second year on the team, and I am definitely planning on continuing the next few years.
What is your category in speech?
I am in Original Comedy. I write a story that has morals and several characters, and then I act out the whole thing. It is an individual event.
What is your comedy about?
My comedy is about a paint dealer, and Pablo Picasso comes into my shop and asks me to make razzmatazz purple, which is the rarest color in the world. I have to go on a wacky adventure to India and France to make this color.
How do you prepare for the competition?
I had to work with teammates and coaches to either cut or write my script, and then I had to memorize it. Then I polished it up to go to the tournament and be ready to compete against other people. Since the beginning of the season, my speech has changed immeasurably. We have had to change the moral, plot points, characters. We have pretty much rewritten the whole thing.
What is the most exciting part of going to state?
I am excited to see all of the competitors. We have seen each other at competitions, so it is exciting to see my friends. I am also excited to see what I can do in my competition. 
What is your favorite part of being in speech?
The whole team is like a family. We all support each other and want to see each other be successful. The connections I have made have been the greatest highlight.