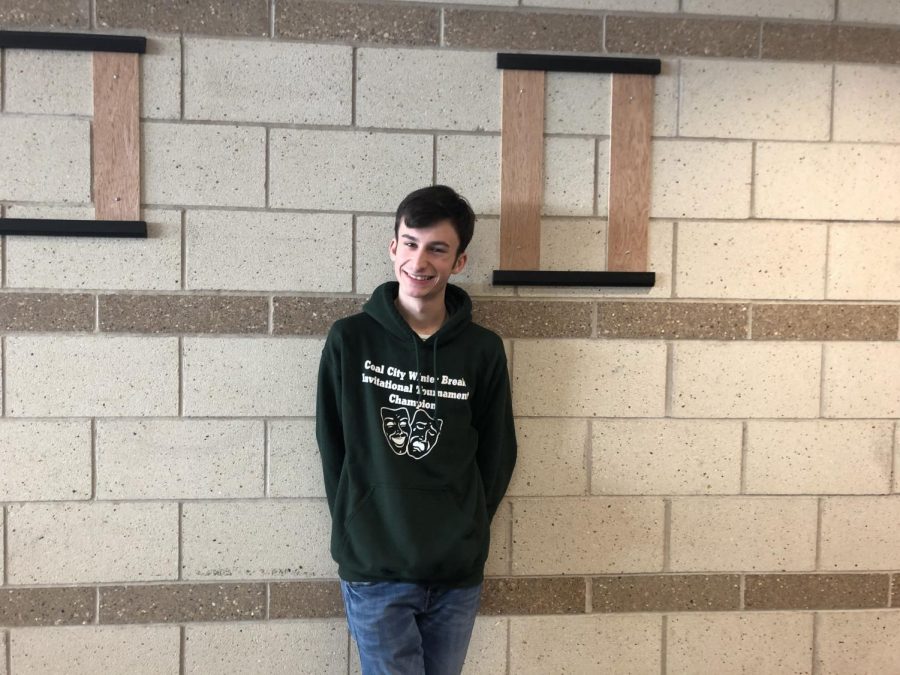 Nicholas Walker, senior
What is your category in speech?
I am in two events. I do Dramatic Interpretation and Prose Reading. For Dramatic Interpretation, I have an eight-minute script that has a dramatic or serious nature. I have to fully memorize the script and perform it. In Prose Reading, I go up there with a black binder, and I "read from it." I say that with quotations because it is supposed to be fully memorized, but we are supposed to pretend that we are reading from a book. Prose Reading can be funny, serious, both, or anywhere in between. 
What is your Dramatic Interpretation about?
I do a piece where I perform as a serial killer. It is definitely dramatic. I am talking to the audience like someone in a TED talk, and my character describes how he killed eight people. It is a little funny, and it has dark humor, and I like that one a lot.
What is your Prose Reading about?
It is about a gay man whose kidneys are failing, and we learn about his backstory and how his family does not accept him. Ultimately, it is his boyfriend who donates the kidney to him. 
What is the process from the beginning of the season to where you are now?
At the beginning of the season, we work on memorizing. For mine, I had to start adding blocking, which is certain movements and actions that I do for the performances. Then we work on inflection, and I practice how I say certain words and the way my face should be. It is different for the other categories because I am in an acting category, so I have to get the role down before I start performing it. Towards the end of the season, it is fine-tuning. We get critiques after each tournament, and they tell us what we should fix and improve. Now I am trying to get it as good for state as possible. 
How have your speeches changed as the season progressed?
The speeches have not changed significantly, but I have had to cut things that are not important, but it is also important to work on how to say things. I did a lot of research on the roles, and I watched shows to get into character. For example, I watched lots of shows about psychopaths and serial characters to understand the thought process and persona of those kinds of people. For my Prose Reading, I learned what it is like for a person and for a family who has to deal with illness and struggles similar to that.