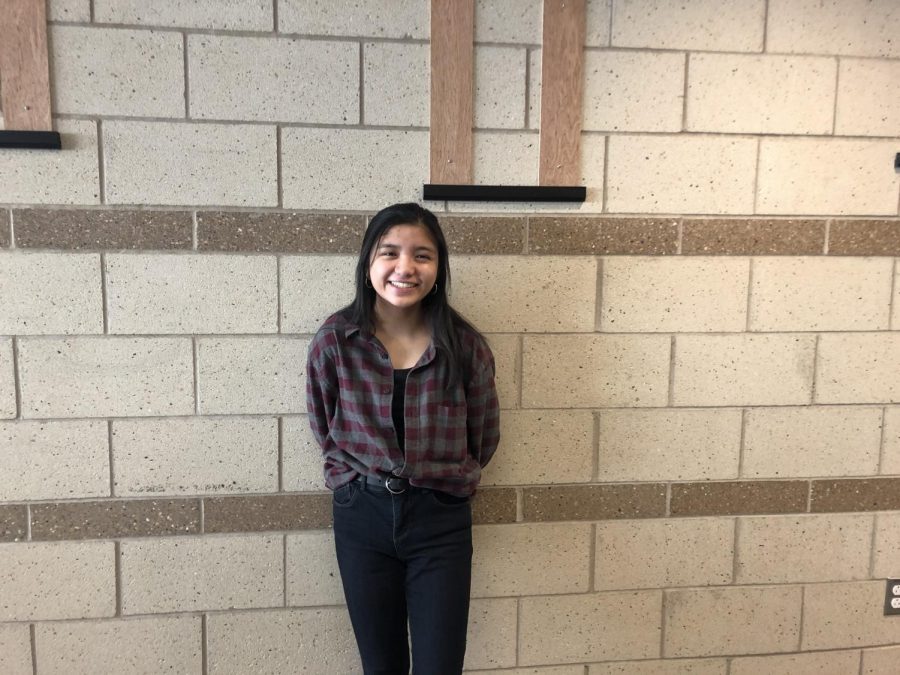 Danielle Buendicho, senior
What is your speech about?
My category is called Dramatic Duet Acting. I have a duet partner, and we perform an eight-minute scene. Our script is about campus rape. It is about these two characters. They go on a date and spend the night together, but the next day, it comes out that he may have raped her. It explores the ambiguity between the two different characters, and it shows both sides of the story. It is eventually revealed that she was raped. 
What is it like preparing for the competitions?
All the acting categories are from something that is already published. My partner and I lucked out because we found something that is super relevant and beautifully written. We have scenes where we interact, but there are also parts where we monologue to the audience about our own experiences and feelings.
What are you looking forward to most for state?
This is the first time I ever qualified, and I have heard it is a really run and enjoyable experience, so I am looking forward to experiencing the weekend.
What has been your favorite part of being in the speech team?
The people who are in the club are my favorite part. You can tell that everybody has a passion for something, and they are dedicated. They use their time wisely to help as many people as possible. It is cool to see everybody use the opportunities that speech gives us to do as much as they could.