The Golden Record
May 7, 2021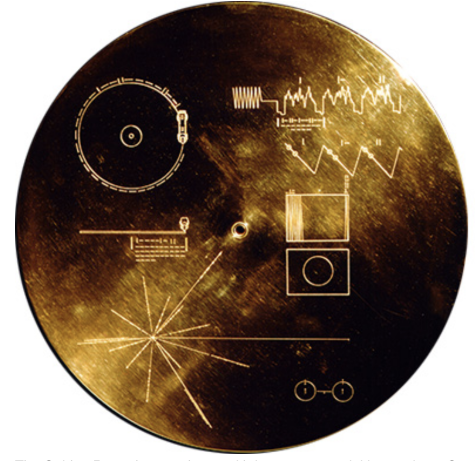 As amazing as the actual exploration components are, the Golden Record is likely the most impressive item added to the Voyager. The Golden Record is a time capsule that is meant to show the story of Earth to extraterrestrials. The Golden Record contains many interesting components like music, images of our planet, greetings from different languages, and sounds of the Earth. It even has coordinates of our planet so that the extraterrestrials can find us. The act of sending a disk with information about humanity and where we are located may sound very dangerous, but the Golden Record is our way of showing our existence and our mindset. Assistant physics lecturer at Wheaton College Rhiannon Blaauw Erskine believes that it shows that humanity is welcoming extraterrestrials with open arms and hoping for the extraterrestrials to do the same.
"[Sending the Golden Record] is a pretty trusting act," Erskine said. "It's saying that if someone picks this up, you hope that they have good intentions."
We can not know if extraterrestrials would be friendly, but we do know that we can be open-minded and give a chance. There is still a debate on whether humans should allow the information about the location of our planet to travel in space. However, humans wish to be friendly with beings from other worlds, and the Golden Record represents trust. Humans trust that extraterrestrials will respond friendly to our kindness. This is why the Voyager holds the history of humankind. As long as the Voyager keeps traveling, so will our presence.