American LGBTQ history being taught at Illinois public schools could create a safer environment for students
Illinois Governor J.B. Pritzker signed House Bill 246, known as the Inclusive Curriculum Law on Aug. 9, 2019. This bill will require Illinois public schools to "include a study of the roles and contributions of lesbian, gay, bisexual, and transgender people in the history of this country and this State". The main objective of the bill is to create a safe and inclusive environment for those in the LGBTQ Community at school. Illinois is the fifth state to pass the bill alongside California, Colorado, New Jersey and Oregon and it will go into effect on July 1, 2020.
For most students, the inclusion of LGBTQ figures in their history textbooks is only a second thought. But to the LGBTQ community, this bill is only the beginning of an era in which they can feel safer in their schools. 
When news initially broke that the LGBTQ community would be earning representation in history books, the reactions were mixed. Although the bill has nothing but good intentions, these intentions could be taken in a negative way to those who don't completely understand its purpose. The social expectations and strain put on adolescents in high school are unbearably ruthless and can very much impact the well-being of an individual especially when it comes to being part of a community that still sparks controversy amongst many, so bringing this topic to life in public schools could be unsettling. The primary concern was that the subject would be taught separately or so overemphasized to the point that it's being shoved down your throat, however, after further research, this doesn't seem to be the case in the slightest. 
According to a national survey conducted by the Human Rights Campaign in 2018 in which more than 12,000 LGBTQ teens aged 13-17 participated in, only 26% of LGBTQ youth reported that they always feel safe in the classroom. There are still a number of students at Metea that do not feel completely safe in our school, so the representation of these important people in our history would surely have a positive impact on those involved in the community if done correctly. 
Metea has a widely diverse community of students when it comes to sexuality. With an afterschool club dedicated to the acceptance of different sexualities and genders as well as a platform in which students can share their thoughts on related topics, Metea is very much on the progressive side of things. With the addition of a new curriculum to support this statement, we're on a steady trail to improving the atmosphere for LGBTQ students.
The Inclusive Curriculum Law will ensure that American History classes will implement LGBTQ history in its curriculum to emphasize the importance of LGBTQ figures and organizations that contributed to the United States. The overall objective of House Bill 246 is to create a safe and welcoming school environment by teaching youth that it's okay to be who they are and that no matter the diversities they may face, their dreams are achievable through hard work and perseverance. Being the fifth state to implement the law into our education specifically gives future hope to the LGBTQ community in Illinois, ensuring that this state will continue to support and progress into a place that can give this community a voice. 
View Comments (2)
About the Contributors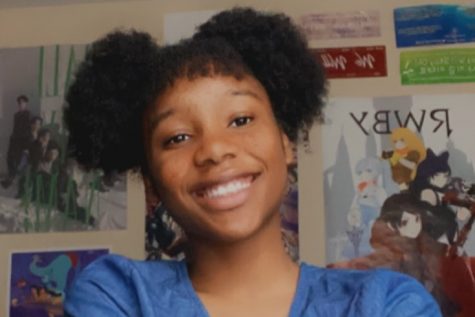 Cache Merriweather
Cache is a senior and this is her second year on the Stampede. When she is not procrastinating, you can find her binge watching anime or playing hours...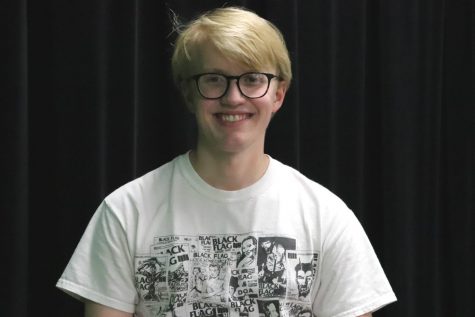 Harrison Linden, Graphics Designer
Harrison Linden is a senior in his first year of journalism as a graphics designer. He spends way too much time on activities like drawing, painting, photography,...