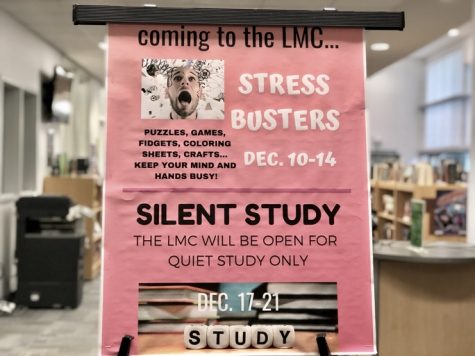 Lauren Coates, Headlines Reporter
December 13, 2018
With finals week just around the corner, the Metea Valley LMC has started a new project with the aim of helping reduce stress and relax students heading into finals. LMC director...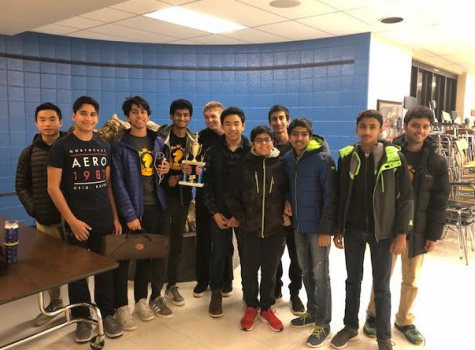 December 5, 2018
The Metea Valley Chess Team competed in the West Chicago Chess Tournament and came out triumphant with a high rank amongst few other schools on Nov. 10. "We received the 6th place trophy at the West...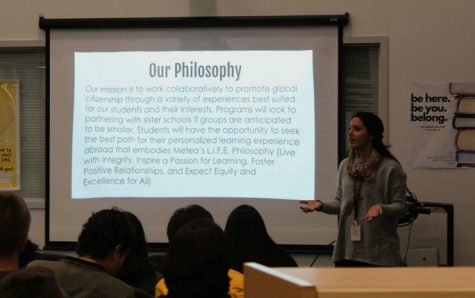 November 15, 2018
n informational meeting about Metea Global LIFE was held Tuesday in the LMC. Global LIFE is the term for supplemental educational programs Metea offers to students. Metea LIFE Abroad, also known as MLA,...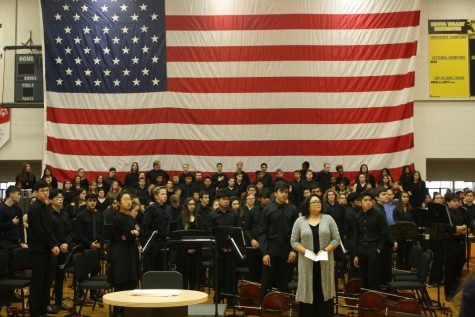 November 14, 2018
Metea Valley hosted its annual Veterans Day Assembly on Friday. The assembly was attended by the entire student body and staff. Key events were musical performances by Chamber Strings, Wind Ensemble, and...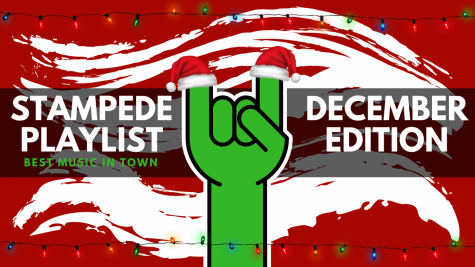 December 14, 2018
As finals approach, so does Winter Break and hours of free time. Need some new music perfect for the holiday season? Here are ten of the Stampede staff's December favorites. Avani...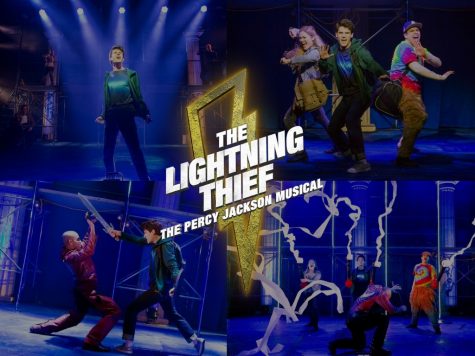 December 6, 2018
"The Lightning Thief: The Percy Jackson Musical" is set to start its long-awaited national tour with the first set of performances taking place in Chicago. The musical is directed by Stephen Brackett,...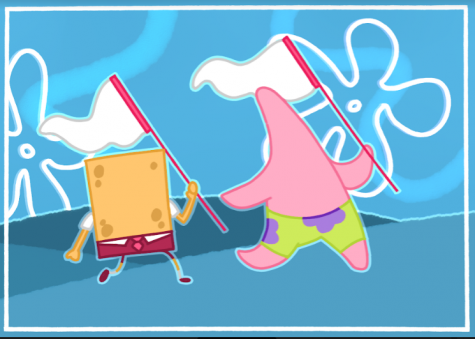 December 4, 2018
On November 26th, 2018, Stephen Hillenburg, the creator of Spongebob Squarepants, passed away. Many people, including myself, grew up watching Spongebob. Spongebob has made a huge impact, with movies,...
November 29, 2018
There's a new wave of indie music on the rise, consisting of people whose sounds are reminiscent of artists like Tyler, The Creator, and notable emerging artists like Rex Orange County, Clairo, and Billie...