MVHS takes on National English Honors Society
Photo by: Aimee Leal
With a new school year comes the flurry of fliers and posters for all sorts of clubs and activities. This year, something new is popping up on the walls. The 2017-2018 school year is the first year for Epsilon Lambda Alpha, Metea's chapter of the National English Honors Society.
"The National English Honors Society is an honors society that celebrates the achievements of students who are high achieving specifically in the English Language Arts," English Teacher and NEHS sponsor Erin Kulinski said. "It is an organization that is designed to give opportunities to students who enjoy that area to get to do some activities with it."
There is interest in having students in NEHS be available to help tutor students in English when a teacher is not available to help. "Students tend to want to work with students who already know the assignment," Kulinski said. "We'd really like to get students who are comfortable to maybe offer up some tutoring services to other students in our building who maybe are struggling or are younger."
As this is the first year NEHS is at Metea, most of what the club will do is decided among the members. "Well, the skies kind of the limit, since we're starting a new chapter," Kulinski said. "Maybe we do sit down and write haikus one day."
In order to be considered, students must have completed two semesters of high school level English, have an unweighted overall GPA of 3.0, an English GPA of 3.0, and a letter of recommendation from an English or Social Studies teacher. Students must also write a short essay on why they want to join Epsilon Lambda Alpha. Applications are due September 22nd at 2:30 PM. Applications can be found at https://goo.gl/HyDK1w.
Leave a Comment
About the Contributor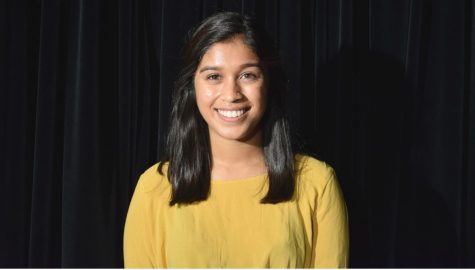 Avani Shah, Headlines Editor
Avani Shah is a senior and Headlines Editor for Metea Media. This is her second year on staff. Avani is a black belt in Tang Soo Do. She can often be found...