The happy medium in the 'should college athletes get paid' debate
Hang on for a minute...we're trying to find some more stories you might like.
Graphic by: Trinity Powell
For a long time, people have argued over one question: should NCAA Division 1 athletes get paid to play? This is a topic that springs up every now and then. I even remember it as a debate topic in 7th grade English class.
One side says "The scholarship is how they get paid, they get a six figure education for free". The other one says: "are you kidding me? Do you know how much these schools make off of these players?" Now both sides bring up solid points. An education is worth a lot, but not to a player destined for a major sports league. For the future professional, grades are the least of their worries.
It used to be that a player could get drafted to the NBA straight out of High School. Bad idea? LeBron James and Kobe Bryant  (ever heard of them?) do not agree. They did not need a year of college hoops to get drafted and have amazing careers. Although not every player is LeBron and Kobe, NBA teams should be able to get these 17-18 year olds and develop them themselves. Instead of betting that some college staff does a solid job.
NBA teams have scouts that work year round to find the best talent. They find themselves in High School gyms watching 17 year old kids. With all the money on the line, you would think that the professional teams would want to work those players into their own system. Which would set them up for a brighter future than a college team would.
The NCAA website states "The young men and women who compete in college sports are students first and athletes second." Ben Simmons, the first pick in the 2016 NBA Draft, finished his freshman year at LSU with a Low GPA. So low, in fact, that it left him ineligible for the biggest award in college basketball. Want to know what else he finished with? A 20 million dollar Nike shoe deal and the fulfillment of his dream to play in the NBA. Athlete first. Student 3000th.
If you are familiar with the video game NCAA Football you are also familiar with the lawsuit that ended the game. The suit, stems from a certain line of thought. That NCAA athletes can not profit off of their image, name, or athletic ability. Ok, I could understand that these players may not need a salary, there's over 460,000 NCAA student athletes. Joe on the rowing team does not deserve to be paid like the star quarterback.
In 2010, word got out that a few Ohio State football players had been selling autographed memorabilia. All to a tattoo parlor owner for money, and presumably tattoos as well. This led to a million dollar NCAA investigation. As well as an eventual one year postseason ban for the Buckeyes.
Fair? The response differs from person to person. There were some extra sketchy details involving the owner of that parlor, Eddie Rife. What is not fair is that these players can not profit off of their own PERSONAL image. It is them, and it should be up to them on what they want to do with their own name.
Five star UCLA Basketball recruit LaMelo Ball is part of a very controversial family. NCAA rule states a player has to be an amateur player. One of the regulations to be an amateur is to not accept "payments or preferential benefits for playing sports." Well, LaMelo released his signature shoe earlier this month. The MB1 is available for preorder on BBB's website. The shoe cost 395 dollars. Whether the shoe costs 395 dollars or 5 dollars, it affects his eligibility as a student athlete. This is up to the NCAA to decide, as Ball still has another two seasons at Chino Hills High School. 
Hate him or love him, Lavar is doing an amazing job of staying relevant. He embodies "no publicity is bad publicity", if LaMelo wants to profit off of his own likeness, he should be able to.
So who can profit off of a student athlete? Not the athlete. The B1G conference signed a 440 Million dollar a year TV deal. The Power 5 conferences have their own networks. There are billions of dollars going around in college sports. Is it fair that the on field, on court product sees nothing of that?
These players put in hours mastering their sport. They maintain their bodies, and devote themselves to a goal. They at least deserve the chance to use their public image to make some money before they sign that first contract.
Being deemed a future professional player does not always mean it will all work out. Injuries happen and life issues happen. Two top 10 picks in the 2017 NFL Draft, Leonard Fournette and Christian McCaffrey made a decision. They decided to skip their respective bowl games. This was a precaution to avoid injury and a loss in draft value. They went through a lot of heat but at the end of the day they got drafted and got their contracts.
The NBA imposed a one and done rule a decade ago. It says that for a player to be deemed draft eligible they must be 19 years of age and have been one year removed from High School.
This leaves three paths for a professional worthy high school basketball player. Go to college for a year (most players pick this route), go overseas for a year (Brandon Jennings for example), or…wait? For a lot of players, moving to a different country does not seem like an option. College is the option where they are stuck risking injury and the loss of millions of dollars.
You do not have to pay student athletes salaries but these athletes should not be owned by a university.  Their personal brand deserves to be untouched by NCAA regulations. They should be able to work with agents to help guide them in their professional career. No NCAA student athlete is similar to the next one, they are different people with different opportunities and 
Also, I just really want to play NCAA Football 19 next year. I love that video game.
About the Writer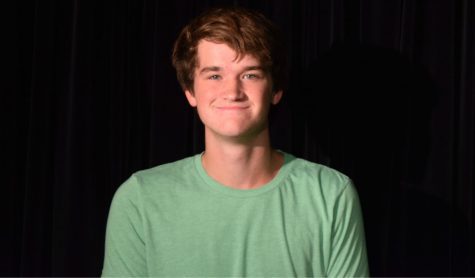 Nate Burleyson, Sports Editor
Nate Burleyson is the Sports Editor and the local blog boy of Meteamedia.org. He is commonly found writing, watching movies, or napping. You can follow...