Football emphasises leadership to create a positive team enviroment
Photo By: Maddie Crabtree
Although the varsity football team has had a rough season, with a 0-4 record so far, they continue to foster strong relationships between teammates and develop skills that will stick with them even after they stop playing. Some stand-out athletes such as seniors Bryce Effner, Tim Paulson, and Sam Barton have been continuously displayed leadership qualities during practices and throughout the season.
" I think our leadership is [the team's] biggest strength, we've got great leaders [such as], Tim Paulson and Bryce [Effner]," Barton said.
Bryce Effner's commitment to Penn State shows younger athletes how hard work can pay off in the long run. Effner has been playing football since third grade, and he knows that a great work ethic and determination can help achieve goals, a value which he tries to instill in younger athletes on the team. His high-profile recruitment to Penn State is one of the first for our young program, and hopefully inspires more athletes to work towards Division 1 recruitment.
Commitment and hard work are important to other aspiring college and professional athletes. "If you put in the work and you really try, you really love [football], then you'll get better," Effner said.
Sam Barton and Tim Paulson have played varsity for two years and they agree that because of the outstanding leadership shown by the veteran upperclassmen such as themselves, the team as a whole gets along extremely well. In Paulson's opinion, one of the team's greatest strengths is that they hold players accountable for mistakes made in games and practices, which helps them grow and learn how to improve in future games.
"I think we work together really well. We've been working together the whole summer, so I think now we're just trying to do the best we can," Paulson said.
All in all, the football team has been continuously shown positive leadership qualities on the field and around Metea. Their emphasis on leadership and teamwork positively affects the atmosphere created for the athletes and contributes to a feeling of community.
View Comments (1)
About the Contributor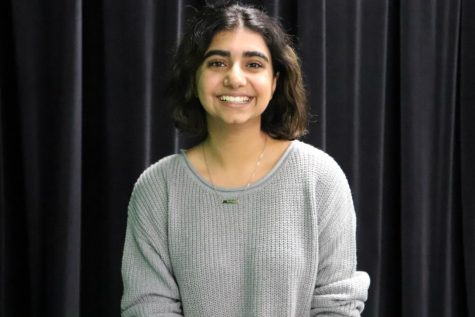 Myra Bajwa, Metea Media Editor-In-Chief
Myra Bajwa is a senior and the Editor-in-Chief of Metea Media. This is her third year on staff, and she is incredibly excited to lead the journalism team....