Giving back: helping young victims of Hurricane Harvey
Metea students have been given a chance to help victims of Hurricane Harvey by donating school supplies, which will be transported to Houston and distributed to students in need. The supply donation, which will go on until Friday, September 22, is a collaborative effort between the city of Aurora, the Supply Bucket, and Metea Valley's Key Club.
"After the hurricane hit Houston, me and my brother what better than to start a supply drive for those kids because they have nothing right now," sophomore and co-founder of Supply Bucket Bryce Howser said.
Supply Bucket, a non-profit organization, helps students in the Chicagoland area by supplying them with school necessities, and recently extended their efforts to provide relief to the Houston area. The organization has taken a leading role in heading the operations of the donation and have reached out to schools in District 204 and the city of Aurora.
To participate, students simply need to bring any leftover school supplies, place it in a bag, bring it to school, and drop it off in boxes by the class houses or the front office. The donations are important not only to the victims of Hurricane Harvey, but Metea students as well.
"It just shows that you care…that everyone has a voice and can be involved in something meaningful," Howser said.
All supplies collected will be taken to a warehouse in Aurora, organized, packaged, and transported by truck to Mayor Turner's office in Houston, Texas.
"It's…those small things we can do. We think about having pens and pencils and folders and how without them it's difficult to get through those basic activities as a student," Dean of students Jennifer Rowe said.
For more information visit the Supply Bucket website at https://www.supplybucket.com
About the Writer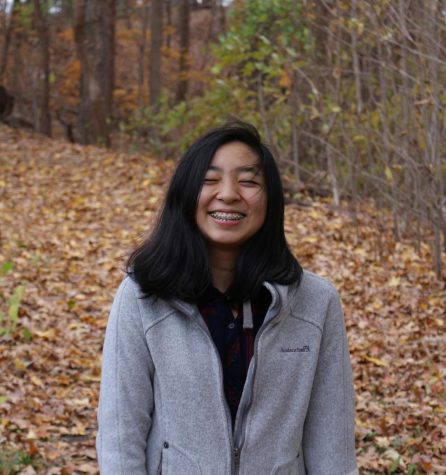 Thuy-An Nguyen, Headlines Reporter
Thuy-An Nguyen is a senior and a headlines writer. This is her first year on the staff and when she's not drawing or painting on anything she can find,...