The problems homecoming can cause
Graphic by: Trinity Powell
As homecoming approaches, people are forgetting what it's really about. Homecoming is designed to welcome back students and celebrate a new school year. It is a tradition that embraces high schools and colleges across the nation.
Although homecoming is supposed to be for the enjoyment of students at Metea Valley, students are forgetting the enjoyable aspects of the tradition, and turning it into a drama and anxiety-filled event. Getting the best date, being in the homecoming court, and having the best dress is what society says what homecoming is really about.
"It's stressful because you get into arguments with people like places to eat, and deciding what time to meet everyone at," junior Kailey Gasik said.
Although arrangements create tension in groups or dates, the stress of maintaining or finding a group may discourage people from going. A person's self esteem can also be affected by the people around them.
For instance, a person might take it to heart when they see everyone else in their homecoming group getting asked, but nobody asking them. These effects take over what homecoming is supposed to be celebrating.
"Some people get confused and mixed up with who they are going with, or if a certain guy is going to ask them. Finding the right dress is also stressful" junior Gia Hamalis said.
Many people find themselves not interested in going to homecoming after dealing with disputes and trying to find the attire. It seems as if people are worrying about the tensions and drama more than celebrating a new school year with friends and peers at Metea.
"Homecoming is a time where people reveal their true colors when it comes to relationships and loyalty between friendships and relationships. Homecoming is supposed to be something where you can connect with your peers. I guess it is okay to not go to homecoming if you feel like not going," junior Neha Immaneni said.
About the Writer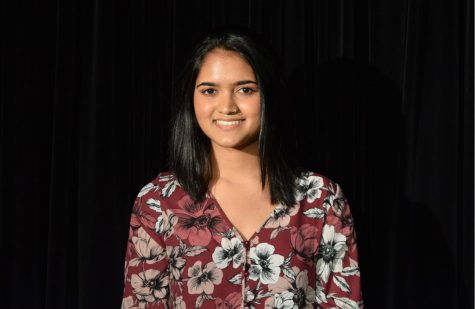 Juthi Saha, Profiles Editor
Juthi is currently a senior and is entering her second year of newspaper as The Stampede's profiles editor. She loves to sing, travel the world, and...