Students question the importance of pep assemblies
Photo by: Maddie Crabtree
Pep Assemblies: an asset notorious to the high school experience. As homecoming approaches, students are encouraged to participate in a series of "pep" events to get students excited for homecoming.
In the past, there has been a wide array of pep amongst students throughout the week. Some students remain very involved and encourage their peers to do the same, while others plan on leaving before the pep assembly begins.
The most spirited students see the assemblies as an opportunity to celebrate Metea Valley and enjoy the company of their fellow peers.The whole idea behind pep week leading up to homecoming is to inspirit students for the dance.
"I believe assemblies help kids get excited about our school spirit and the different events that spirit week leads up to. For example, our next spirit week leads up to our homecoming which helps students get excited about this event" senior MC Kailee Bass said.
Contrary to the belief that pep assemblies are effective, a majority of students believe that the assemblies are not important. Some see them as a waste of time, and completely ineffective.
The display of school spirit also noticeably varies from class to class. The parking lot loses a significant amount of cars before pep assemblies begin, leading one to believe that upperclassmen possess the least amount of school spirit.
"I have gone to two assemblies in my two years at Metea and they were just boring to me. The only thing that makes me happy about pep assembly days are the shortened periods" an anonymous junior said. .
Overall, these statements confirm the belief that the student body is split between how they view the assemblies. Regardless of the student's opinion of pep assemblies, it seems as though they provide something to look forward to for both sides.
View Comments (4)
About the Contributor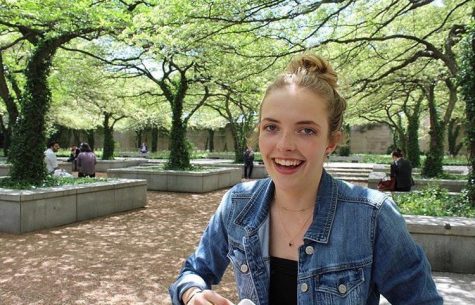 Abbey Malbon, Spotlight Reporter
Abbey Malbon is in 11th grade and is a spotlight writer. She is involved with Literary Magazine, Best Buddies and Fresh Connect. She spends her free time...