Aurora and Naperville Mayors inspire interest in local government
Photos by: Delaney Reed
On Thursday Oct. 5, the mayors for both Aurora and Naperville visited in a forum to discuss local government. Mayor of Aurora, Richard Irvin, and Mayor of Naperville, Steve Chirico, were sat in the auditorium in front of a variety of students. The event opened up with a Kahoot game full of student-submitted questions that had been filtered through by a committee.
Questions regarding the best and worst things about being a mayor, to questions about how Naperville suicide rates will be handled were submitted by students. If there were any questions students felt they had left out, there was then an open forum conversation in which students asked questions on the spot.
"What's the biggest issue being faced by Aurora?" someone asked Mayor Irvin. He responded by talking about crime rates, following up with "We have the rank of the top five safest cities in Illinois." On a wider scale, Mayor Chirico discussed local citizens' role in helping other cities such as Houston and Vegas during times of crisis. "I think this is where social media comes into play," he said.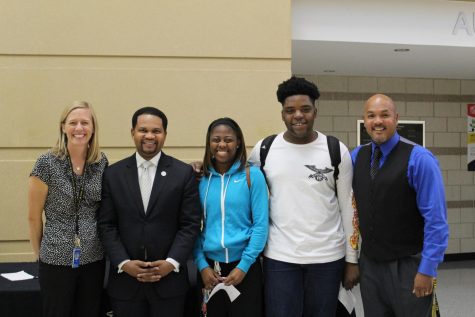 Overall, the mayors coming to the school resulted in a positive environment which inspired interest in local government and local issues for students who may not know about them otherwise. Not only that, but Mayor Chirico and Mayor Irvin's appearance added a sense of importance for keeping up with knowledge on more prevalent current events. Junior Jyostna Balmuri stated, "The mayors were helpful to Metea students because they provided insight into some of the larger issues in our cities."
View Comments (1)
About the Contributor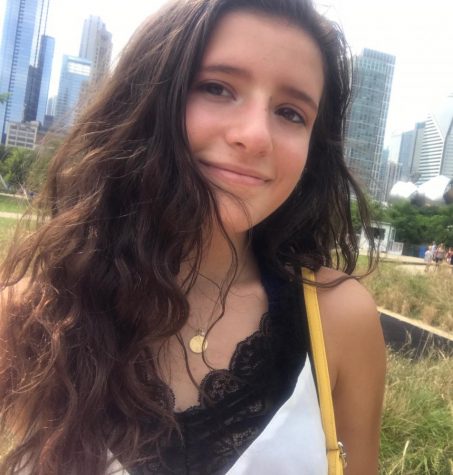 Laurel Westphal, Headlines Reporter



Laurel Westphal is a junior at Metea and a headlines writer for the newspaper staff. She is a member of the speech team, but spends most of her time...