Speech holds auditions for this season

With over 70+ members, Metea Valley's speech team has become known school wide as very prestigious and highly acclaimed. Auditions for speech are being held this week for all students interested in joining the team.
The speech team is built upon pillars of values and has 14 student leadership positions, working to foster positive relationships and provide a support system. Many students have prepared to try out for the team with auditions being held this week.
Many novices join speech with the hopes of improving public speaking skills, creating a network of new friends, and overcoming challenges. Freshman Elora Choudhury plans on auditioning for original oratory. She hopes to "better my writing and speaking skills, and of course improvement and growth in all places. I just want to get to know who I am and what I'm capable of," Choudhury said.
Complimentary to what new members seek to take away from the auditioning experience, team captains can't express how much of an impact speech has had on them personally. Joining the team has been said to help one focus on their interests, come up with clear and concise arguments and partake in serious friendships.
In addition to the student to student bond that occurs when becoming apart of the team, members also grow closer to the teacher coaches. Speech coach Mr. Tesmond shares some reasons as to why he enjoys coaching. "I love getting to see kids grow and mature doing something they enjoy. We have people on the speech team that go from nervously crying while trying to perform to coming back the following year excited for what's next," Tesmond said.
Senior and speech captain Pavan Baloo shares some words of wisdom and encouragement for newcomers planning on auditioning for this year's season. "If you know what you're good at, practice for auditions, and perform with confidence, you've done all you can. Also, watching the returners perform on Monday and Tuesday will help you understand what we're looking for and may help you figure out what you want to audition for," Baloo said.
If you are looking for a club that manages to provide the support system and the education and tools needed to improve certain skills, consider trying out for a spot on this year's season of the Metea Valley speech team.
Leave a Comment
About the Contributor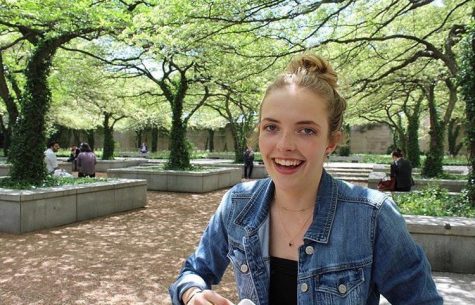 Abbey Malbon, Spotlight Reporter
Abbey Malbon is in 11th grade and is a spotlight writer. She is involved with Literary Magazine, Best Buddies and Fresh Connect. She spends her free time...