A behind-the-scenes look at Audrey II: the "man-eating plant"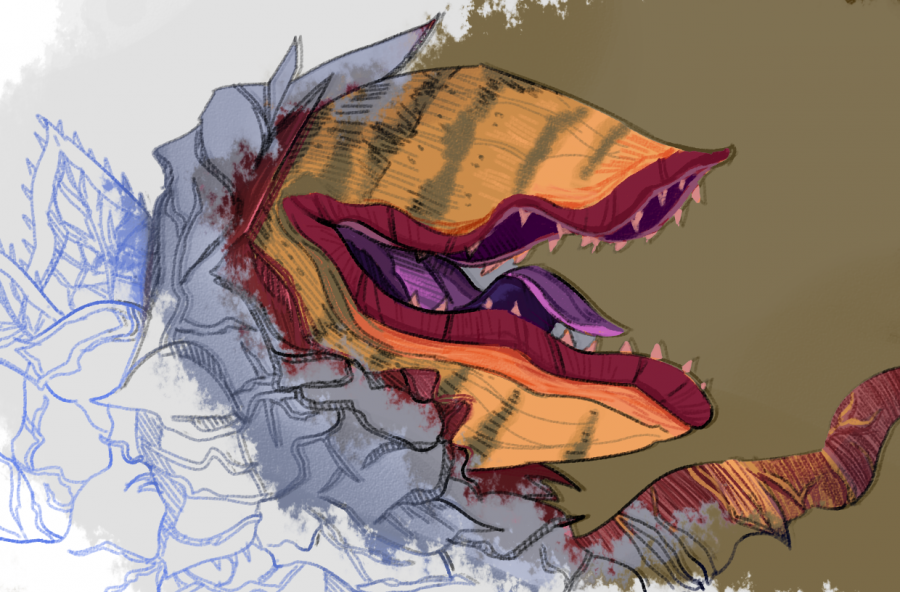 When theatre director Nathan Bramstedt chose the timeless horror comedy "Little Shop of Horrors" as Metea's first ever fall musical, he knew it would be a significant addition to the school's collection of diverse theatrical productions.
The show features a significantly smaller cast and pit compared to previous productions such as "Aida" and "The Addams Family". However, are still several aspects which have made the production tough to master, yet entertaining for both the cast and fellow students alike.
One interesting challenge to this production is that it is Metea's first ever without a non-human character. Through the power of animatronics and puppetry, Audrey II, the show's "man-eating plant", is brought to life throughout four different phases.
Due to the show's plot, there are four different versions of the character which gradually become larger throughout the production. The first two are mechanical robots, followed by two puppets portrayed by freshman Aidan Jaramillo: the largest being almost "as large as a car", as Bramstedt put it.
"Physically, moving its mouth takes a lot of strength and coordinating that with the actor's voice takes a lot of timing," Bramstedt said.
Both Jaramillo and junior Zenia Walker (Audrey's voice actor) have spent weeks preparing to bring the plant to life. Although the two ultimately have different duties, Jaramillo needs to know his cues and memorize Walker's lines in order to carefully coordinate with one another.
"[Jaramillo] needs to listen and follow the pacing of the actor's voice," Bramstedt added.
Off-stage, Walker has an equally important responsibility of providing a voice and carefully watching Jaramillo's motions. Located in the house left alcove, she admits that while she doesn't have the same on-stage connection with the characters, it is still important to command a presence and bring the same amount of life to the character.
"It's a lot of practice, there were times when I had to come right next to the puppet," Walker said.
The three shows take place tonight, tomorrow and Saturday, all at 7 p.m. Tickets are $5 for all students (both Metea and non-Metea) and $13 for adults.
About the Contributors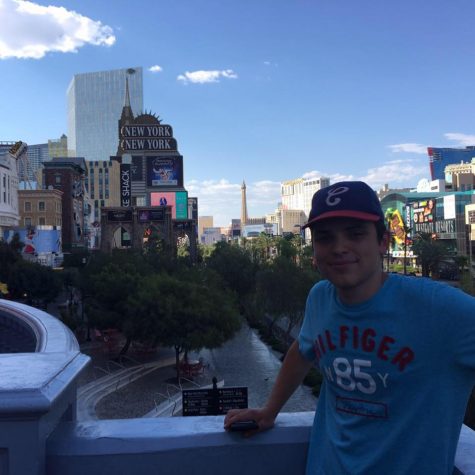 Connor Smith, Spotlight Editor
Connor Smith is a senior and the Stampede's spotlight editor. He is thrilled to return for his second year on staff, as he previously served as sports...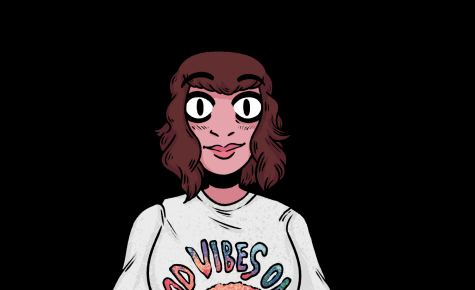 Kennedy Homan, Graphics Editor
Kennedy Homan is a person of many different problems. She likes ducks too much, she throws stuffed animals at people in school, and she has no social life...