Boys' Basketball beats Neuqua in first home game
The boys' basketball started its conference season at home this past weekend with its' first conference game against rival Neuqua Valley. The freshman team beat Neuqua on Saturday morning while the varsity boys' basketball team were able to hold up a tough fight and beat Neuqua in its' first home game of the season on Friday night, winning 69-52.
"I think it's great that we beat our rival. We gave them a run for their money to show that we're actually a competitor in the DVC this year," junior Manny Hess said.
Throughout the entirety of the night, the boys kept a strong lead against the Wildcats with multiple points and rebounds in each individual quarter. Juniors Ethan Helwig, Manny Hess, Jens Petersen, and senior Holden Rank scored a majority of the points to keep the team in its lead.
"We treat every opponent the same, and we got to come out and we've got a job to do. [The boys] did a nice job tonight playing hard, playing together, supporting each other, and I love their effort," varsity coach Matt Walpole said.
With every point scored, whether it was a rebound, three pointer, or regular shot, the team was able to keep its crowd and student section on its toes with excitement and energy filling the main gym. The boys kept a strong relationship with each other and with the ball, showing great effort and chemistry on the court.
"I love getting to know [the guys] as people because for me as a coach, the most important thing to me is that they're successful people as well as basketball players, and that's what we strive for," Walpole said.
The team plays next at home on Wednesday against Naperville North and at Naperville Central on Friday at 7:30 PM. "Our main hopes this season are winning DVC and doing the best that our team can possibly do," Hess added.
View Comments(1)
About the Contributor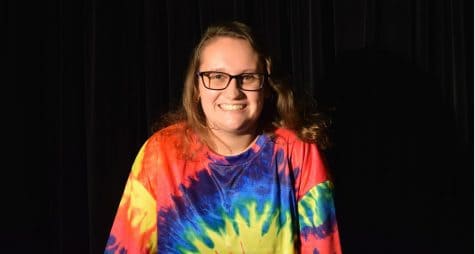 Kellie Foy, Magazine Editor-in-Chief
Kellie is a senior entering her third year of the Stampede. She is the Magazine Editor-in-Chief and has been a sports writer for the past two years. She...