Girls' Basketball falls to rival Waubonsie Valley
The girls' basketball unit took on rival Waubonsie Valley at home this past Saturday. The Freshman A team won against Waubonsie, winning 46-29. The JV team also won to Waubonsie, winning 45-30. However, the varsity team lost to the Warriors, losing 34-65.
"This was a very hard loss, but it was a learning experience for every single one of us. we'll be back to work next week," junior Tess Thompson said.
The girls were able to keep the score close in the first and second quarter but started to fall behind for the second half of the game. After the first quarter, the girls were down to the Warriors, losing 6-11.
As the Lady Mustangs entered the second quarter, their teamwork and communication were slowly grown as they reached halftime. Their defense in the second quarter allowed the Warriors to only make a couple shots, making the score 8-15.
"[The team enjoys] playing with each other, and we know we get two chances to play every team in our conference. Our goal is to come back and beat [Waubonsie] the second time around," Thompson said.
The Warriors still had a strong lead after halftime and kept it throughout the second half of the game. The Mustangs were still down by a handful of points in the third quarter, but this time, losing 27-52. As the team entered the fourth quarter, the girls were still motivated to have a positive mindset and score as many points as possible before the game wrapped up.
The girls plan on working hard this week to improve after the tough loss against Waubonsie this weekend. The girls play at Naperville Central on Tuesday evening and at Wheaton Warrenville South on Thursday evening.
"Some sports don't get to play each school twice, so it's cool for us as a whole basketball program to be able to use our first game against each team as an even bigger motivator to work hard and show improvements the next time around," Thompson added.
Leave a Comment
About the Contributor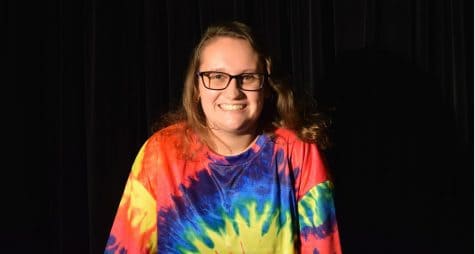 Kellie Foy, Magazine Editor-in-Chief
Kellie is a senior entering her third year of the Stampede. She is the Magazine Editor-in-Chief and has been a sports writer for the past two years. She...