Recent Women's Marches emphasize "power to the polls"
This past weekend, an estimated one million people participated nationwide in marches to advocate for women's rights. The march was dated to recognize the one year anniversary of President Donald Trump's inauguration and last year's record-breaking marches. Although, contrary to last year's marches, protesters possessed a different tone this year.  
"It was very relevant for us to go to Washington, D.C., last year to send a message we were all united. When 2018 came around, we had to be really strategic about what message we want to come out of this gathering, and in order for us to put forth a strong message that women are going to lead the victories in 2018 electorally, we had to go to a state that was relevant. We chose Nevada," Linda Sarsour, a Women's March co-organizer stated in a recent interview with CNN.
This year's message publicized by the Women's March organization was "power to the polls". The overall purpose of the marches was to encourage the youth to register to vote and take the future into their own hands. "During this march, I learned that even though I cannot yet vote, I can still make my voice heard when I am unsatisfied with the government that is being handed down to us," Metea Valley junior and marcher Isabelle Cardona stated.
Trump even took to Twitter to address the marches saying, "Beautiful weather all over our great country, a perfect day for all Women to March". Despite Trump's positive attitude on Twitter, many women were reportedly marching against him. Signs photographed from the marched stated phrases such as, "I have seen better cabinets at Ikea" and "Nasty women keep fighting".
Taking notes from historical movements such as the civil rights movement in the 50's and the gay liberation movement in the 70's, protesters marched down major streets demanding systemic change. In addition to starting a dialogue within the nation's political system, these marches have also sparked conversations on social media.
These marches are creating a platform that allows all different types of people from all over the world to come together and march about something they are all passionate about, human rights. However, some argue that the recent social movements aren't as inclusive as they should be. Many took to social media writing about the importance of representation of all types of women, femmes, transgenders and nonbinary citizens that are affected by this systemic oppression.
The term "intersectional feminism" is being used more and more throughout media and modern dialogue to emphasize the inclusivity that may be missing from some of these movements. Despite the slight controversy, protesters still made their point very clear, women of the United States will no longer stand for discrimination.
Students Isabelle Cardona and Emily Finger attended the women's march together in downtown Chicago. "I marched because I saw how impactful the marches were last year and I wanted to be apart of the movement that is changing the way women are looked at in America," Emily Finger said.
Regardless of the direct political impact or the immediate change these marches may or may not cause, the topic of women's rights and empowerment brought together over a million people. The turnout nationwide is a major mood booster and can act as a symbol of hope for thousands across the nation that feel as though they are defined by their gender.
Girl Talk is a platform where we talk about girls, not for girls. Join the conversation.
View Comments (25)
About the Contributors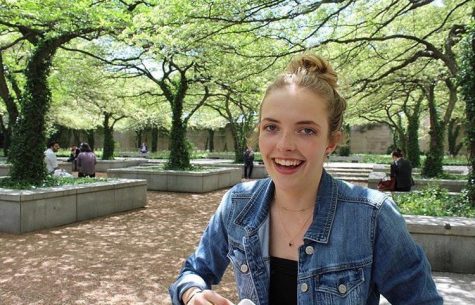 Abbey Malbon, Spotlight Reporter
Abbey Malbon is in 11th grade and is a spotlight writer. She is involved with Literary Magazine, Best Buddies and Fresh Connect. She spends her free time...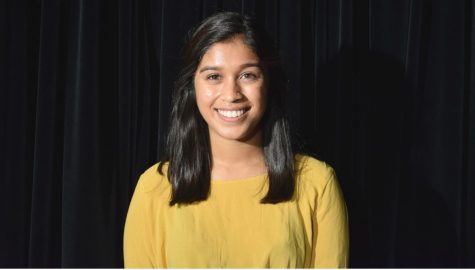 Avani Shah, Headlines Editor
Avani Shah is a senior and Headlines Editor for Metea Media. This is her second year on staff. Avani is a black belt in Tang Soo Do. She can often be found...