MSA spreads the meaning of a cultural item on World Hijab Day
The Muslim Student Association, a club dedicated to teaching about the religion of Islam and the stigma around it, celebrated the holiday World Hijab Day, which encourages women of all backgrounds to wear and learn about Hijabs to spread the meaning of the Hijab on Feb. 1. During lunch periods, they held a presentation talking to people about the Hijabs and the Muslim religion.
At the booth, a group of MSA members discussed the importance of the hijab and describe its meaning in their culture. They also allow other students to wear it and discuss how it makes them feel. The members described it as an obligation in their culture, but also want to show that its a choice women make to show their pride in their culture, especially in an environment where its hard to be different.
"We really just wanna spread awareness about what a hijab is and why we wear it. There aren't many people who do wear the head scarves so it's good that people learn about it instead of making a judgement," junior Ayesha Ali said.
This is an event that has gone on for the past couple years and MSA says that it has been very successful. Many students have shown interest in wearing the Hijabs and have had a fun time learning and dressing in these cultural artifacts. It has shown to be a great bonding moment for the community not only to learn more about an underrepresented religion, but does so in a way that's enjoyable and cultural. And the members of MSA hope that it will leave some sort of impact on the students.
"Sometimes it's hard to be different in a crowd, so its cool when people ask us questions about what we're doing and who we are. It kind of gives us a connection when they know why we're wearing this," junior Rowa El-Khateavu said.
About the Contributor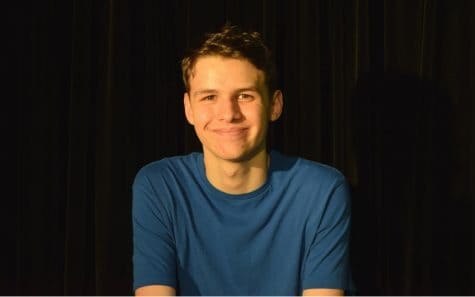 Ben Weiss, Perspectives Editor
Ben Weiss is a senior perspectives editor and writer. It will be his second and last year on The Stampede. Other activities he's involved in include...