I Am Initiative hosts student show promoting diversity and identity
Student, family members, and others in attendance were able to experience a wide variety of student performances ranging from traditional Indian dance to solo drum performances at the I Am Initiative annual student show called "I Am…Who I Am." The I Am Initiative, sponsored by English teacher Robin West, decided to theme this year's show around identity and diversity.
The show featured performances from various clubs such as Straight and Gay Alliance, Indian Student Association, Korean Club, and BYOU, as well as individual student performances. The show was open to the public and held in the Metea auditorium.
"There are so many different types of people in this school and it's amazing because you can go to the next town over and you won't see this type of diversity in another high school," senior Carolina Aceves said.
Aceves, one of the three leaders of the Straight and Gay Alliance at Metea Valley, performed a poem reading onstage with two other members and offered her thoughts on why the I Am initiative event was important to her.
"Being a bisexual Mexican-American student here at Metea, I feel like I don't really have a place where I belong. I've always sought out something where I could feel like I belong, and I have a voice, and I have other people around me who are just like me and we could share different ideas and really relate to each other," Aceves said.
Former Metea Valley student Kristen Moy, who performed in the previous year's I Am Initiative student show, attended the event to watch her sister perform. She described how the events were critical in promoting student narratives.
"I think it's important for people to speak out about their own struggles and what they are kind of going through, what they've accomplished, just because when they do that you get people who say 'I went through the exact same thing," Moy said.
About the Contributors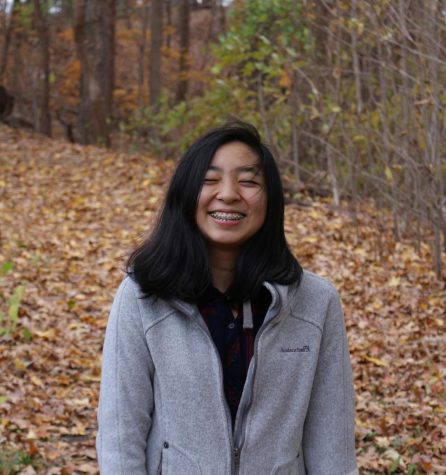 Thuy-An Nguyen, Headlines Reporter
Thuy-An Nguyen is a senior and a headlines writer. This is her first year on the staff and when she's not drawing or painting on anything she can find,...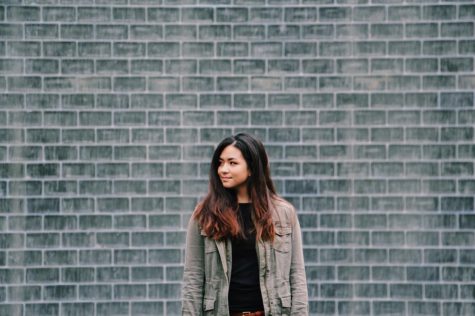 Isabella Gonzales, Graphic Designer
Isabella Gonzales is a senior and a new graphic designer. This is her first year on staff and she is also on Metea's varsity badminton team and National...