Humans of Metea: Jessica Wong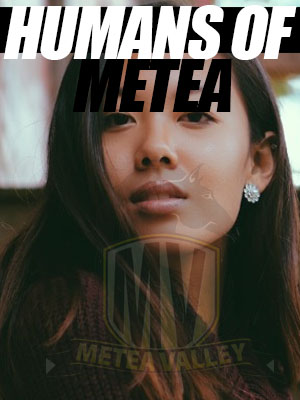 Junior Jessica Wong has been working for the BMG models and has accomplished many aspects in the modeling world. Although difficult to balance schoolwork and a long day of shoots, she is able to efficiently and effectively do both.
How did you get inspired to take the route of modeling?
One time when I was a little girl, this agent walked up to my mom and said,'Does your child model?' At the time I was really young, so being a children's division model was not going to be a possible goal. As I got older, this memory stuck with me. I started off doing photography and met some cool photographers. Eventually, I started modeling for their shoots. My agent saw my pictures and reached out to me saying she would want me to come in for a meeting. I decided I've always wanted to take up the opportunity from when I was a "kid, so why not?" Now I'm signed with that agent at BMG.
Is there a specific company you work for or brand you promote?
I don't really have a specific brand in mind, but every model's dream is Victoria's Secret. I would love to walk for them someday.
Is modeling/finding projects hard to balance out with high school?
Yes, it's pretty hard. Every casting or booking is pretty much on a weekday. If there's a shoot for a brand, it's always in the morning, which clashes with school. This can make it really hard to balance school work and modeling. Although it's tough, I plan in advance and arrange my time accordingly.
What advice would you give to anyone wanting to pursue modeling while in high school?
Personality is key! All agents love personality, someone who can keep a conversation, and enthusiasm. An agent's main goal is to make the brands/clients happy; if you're disrespectful and acting in a way that shows you don't wish to be there, no one will book you. All clients want a positive vibe on set. Be excited, enthusiastic, and let your personality show.
Do you view modeling as a possible career choice?
At the moment, I do not plan for modeling to be the career I strive for. I have different future career prospects in mind that involve orthology.
Leave a Comment