Violinist Vijay Gupta inspires student to use music for public good
To many people, music is a form of entertainment, but for violinist Vijay Gupta, music is a public health tool. This is what the musician and activist told students in the Metea auditorium this past Tuesday. In collaboration with the ArtSpeaks organization, Gupta has been speaking and performing at various high schools across the country, including schools in district 204 and at the Wentz Concert Hall Wednesday night.
Gupta, who has been playing since he was four and has been a member of the L.A. Philharmonic since he was nineteen, is the founder of the organization Street Symphony. The organization uses music as a vehicle to help lift the homeless and impoverished in Los Angeles, particularly the community in Skid Row. They have held over 350 performances in the last eight years.
In his talks, Gupta emphasized how the issues of homelessness and poverty are directly related to how society treats mental illness. The key to solving that issue, Gupta described, was through civic engagement and using music's ability to connect people on a common ground. These ideas inspired and connected to students and audience members.
"It was the way he described engagement, where it wasn't just about speaking at people, but having a conversation where both parties left with a better understanding of not only the world but themselves," Waubonsie senior Zeel Parikh said.
Part of the connection that students and audience members felt was due to Gupta's own narrative.
"His ability to move past his parents' expectations to do what he loves in helping other people really motivated me to be content with what I want to do rather than follow the expectations of other people." Waubonsie senior Zeel Parikh said.
Gupta and the Street Symphony organization hope to develop a sort of blueprint to help activists and musicians build similar organizations in their cities. The 'toolkit', as Gupta described it, would be free and they hope to make it easily accessible on their website.
About the Contributor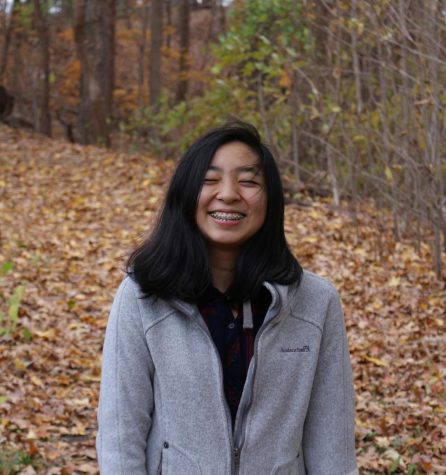 Thuy-An Nguyen, Headlines Reporter
Thuy-An Nguyen is a senior and a headlines writer. This is her first year on the staff and when she's not drawing or painting on anything she can find,...