School introduces the new electronic buzzer system
A doorbell system has been implemented in the school where guests have to ring in, state their name and purpose, and then proceed after communicating with administration through the system recently.
Previously, it had just been a checkpoint with a staff member after entering, but the school has now added a new electronic system for extra protection. The school would have done this earlier, but certain logistics and complications limited the use of the electronic buzzer implementations.
"We wanted it earlier, but the problem was, our building settled, and the concrete where the doors are at buckled and the doors would not open correctly and the locking mechanism would not open correctly. So, we had to wait till they fixed that and the handicapped access door in order to implement the electronic buzzer system," Senior Dean James Klappauf said.
Communication, in any given situation, is key, especially with factors regarding security in schools. It is evident that having that conversation from staff to guest, through the buzzer system, will add an extra layer of protection.
"It's nice because it gives the person at the front desk an opportunity to determine if the person coming into the building is safe or not," Klappauf said.
The school has implemented many different layers of security for the students and staff as even before the buzzer system was introduced, guests would have to have their ID with them while entering the building, and take it to the receptionist who would run it through a system that provides a background check about the guest on any criminal history they might have, or any tags on them. The only new addition is the electronic piece.
About the Writer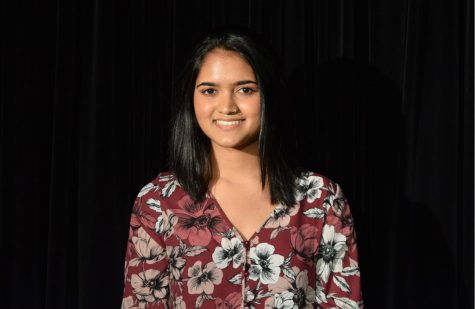 Juthi Saha, Profiles Editor
Juthi is currently a senior and is entering her second year of newspaper as The Stampede's profiles editor. She loves to sing, travel the world, and...