Love Without Borders showcases performances from different cultures
In celebration of World Language Week, Chinese Honors Society hosted their second annual Love Without Borders show Monday night. The event was a series of student, teacher, and parent performances, each displaying unique aspects of various cultures. The show, which is largely student-run, got its start in the previous year.
"Last year we got a donation to promote Chinese language and culture through music, so we started this Love Without Borders concert. And this year, since it's in World Language Week, we want to involve different languages, different cultures, into the performance," Chinese teacher Rachel Cheng said.
The show featured musical performances in different languages and across various instruments, as well as cultural dance performances. Some acts featured collaborations between students, parents, and teachers, while others showcase solo talents of an individual. One individual was senior Kimmy Chuang, who performed a solo on the cello. Chuang detailed the preparation that led up to the event.
"Behind the scenes, a lot of the different language department classes team up to work on like posters, they work on the program, they spread the word out, they try and find performers, and it's definitely an across the department kind of effort," Chuang said.
Both performers and organizers emphasized the importance of getting the word out about events such as their show, that promote greater exposure to various different cultures.
"Knowledge of other cultures really important, especially in a country as diverse as America, so it helps to promote that awareness of other cultures…being able to see other cultures that you're not used to, that you don't know anything about, it starts to kind of bridge that gap," senior and Chinese Honors Society co-president Arjun Sundararajan said.
About the Contributor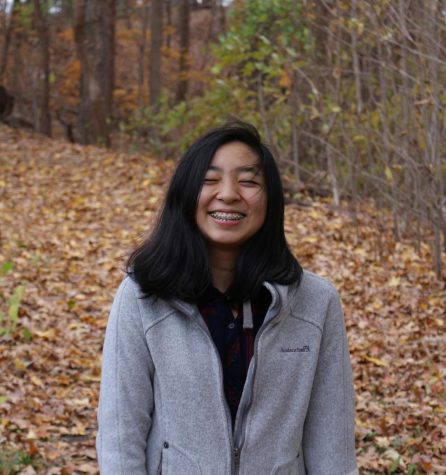 Thuy-An Nguyen, Headlines Reporter
Thuy-An Nguyen is a senior and a headlines writer. This is her first year on the staff and when she's not drawing or painting on anything she can find,...