Metea students participate in a national student walkout
Students across the nation raised their voices in national student-led walkouts on Wed. March 14 as a sign of support for the victims of the Feb. 14 school shooting at Marjory Stoneman Douglas High School in Parkland, Florida. The walkout at Metea was estimated to have 700 participants and included four student speakers, an honoring of the victims of Parkland, and a rendition of Amazing Grace. Students were seen with signs and t-shirts supporting the general cause of unification and school safety.
Student speakers along with student-made posters at the event emphasized the importance of putting political opinions aside and coming together to support school safety and the importance of empowering student voice. "The deaths of these individuals demonstrates that prayers and thoughts are not enough," senior and student speaker Alexa Jordan said in her address to the crowd.
Participants within this social movement all seemed to have a similar reason for walking out; increased visibility and representation. "I am walking out today because I am sick of what I have been seeing on the news. It's wrong that school shootings have become, unfortunately, I have to say this, but a norm in our society," junior Svanik Tandon said.
"I am walking out because stuff like this just needs to stop. After Sandy Hook and so many other shootings, all of this just needs to stop. Enough is enough. Like we have been saying, prayers and support is not enough. You have to take action and you have to advocate for our country's safety," junior Macy Margherio said
Others had more political motives. "None of us have grown up in a time before school shootings. It was in April of 1999 when gunshots were fired at Columbine High School. While this is a world we are in a sense accustomed to, it does not need to stay that way," senior and keynote speaker Sarah Joseph said. She urged students to contact their representatives about what was important to them. "Change isn't inspired by those who sit on the sidelines," Joseph added.
Some criticism of the event has arisen on social media. People have begun to question the effectiveness of the movement. A significant amount of students decided not to participate in the walkout. "It's not that I don't support the movement, I actually really commend people for leaving and remembering the lives lost, it's just I am not that good at math and leaving during my math class was not a good idea for my GPA," junior Jack Orta said.
Although the walk-out was a thirty-minute-long, one-day event, many students spoke of their anticipation of the results of the walkout. "I hope to see a safer America and our country unite as a whole regardless of their standpoint on the issue," senior Matt Valverde said.
Students chanted "we want change" as they marched from the flagpole of the main entrance to the grass off of the right side of the building. For many, that change is achievable in completely different ways. "I want to see our legislators take notice of our opinions and that they will, at the very least, listen to us and at the very most put new legislation forward." sophomore Daniel Dehkordi said.
View Comments (20)
About the Contributors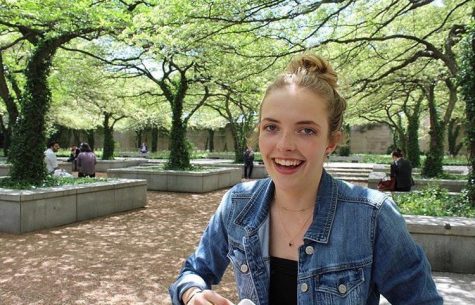 Abbey Malbon, Spotlight Reporter
Abbey Malbon is in 11th grade and is a spotlight writer. She is involved with Literary Magazine, Best Buddies and Fresh Connect. She spends her free time...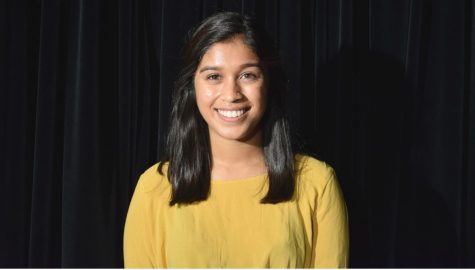 Avani Shah, Headlines Editor
Avani Shah is a senior and Headlines Editor for Metea Media. This is her second year on staff. Avani is a black belt in Tang Soo Do. She can often be found...